Serves: 6 | Prep Time: 10 minutes | Cook Time: 20 minutes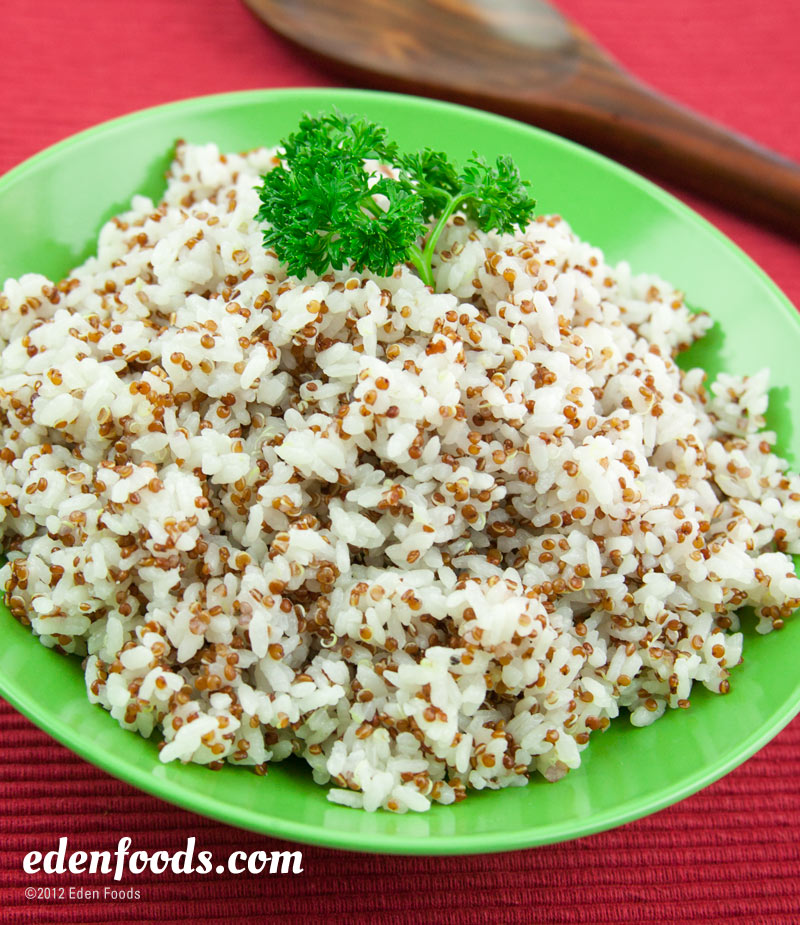 Directions
Place the rice, quinoa, water and sea salt in a medium saucepan, cover and bring to a boil over high heat. Reduce the flame to medium-low and simmer for 20 minutes. Turn off the flame and let sit for 10 minutes. Remove the rice and place in a mixing bowl. Heat the vinegar and mirin in a small saucepan; do not boil. Remove and evenly pour over the rice and quinoa. Using a bamboo rice paddle or wooden spatula, gently mix the rice and vinegar mixture.

If making Rice & Red Quinoa Sushi or Rice & Red Quinoa California Roll, allow rice to cool to room temperature. See Eden's recipes.

It can also be used to make a delicious salad. After seasoning with vinegar and mirin, just add some raw and/or quickly blanched vegetables, a little extra virgin olive oil, and herbs.
---
Nutritional Information
Per serving - 250 calories, 1 g fat (4% calories from fat), 5 g protein, 57 g carbohydrate, 2 g fiber, 0 mg cholesterol, 153 mg sodium
---
Related Recipes