Serves: 2 | Prep Time: 5 minutes | Cook Time: 10 minutes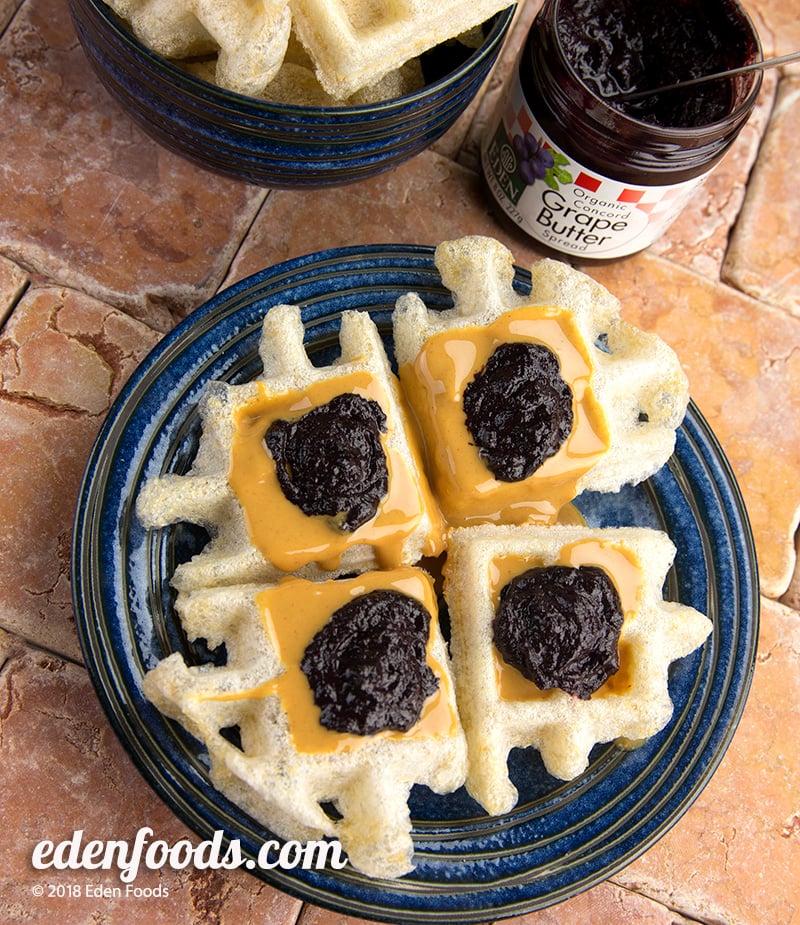 Directions
Heat a waffle iron. While the waffle iron is heating, slice one piece of mochi into approximately 18 quarter inch pieces.

Place one or two squares in each section of the hot waffle iron. Close the lid and cook until crispy. Remove, place on a plate, and repeat until all mochi is cooked.

Spread about 1/2 teaspoon peanut butter and 1/2 teaspoon grape butter on each mochi crisp and serve.

Yield:
Variation: Substitute any Eden Fruit Butter for grape butter. Substitute any nut butter for peanut butter.
---
Nutritional Information
Per serving - 243 calories, 13 g fat (45% calories from fat), 7 g protein, 28 g carbohydrate, 2 g fiber, 0 mg cholesterol, 113 mg sodium
---
Related Recipes