Serves: 2 | Prep Time: 5 minutes | Cook Time: 10 minutes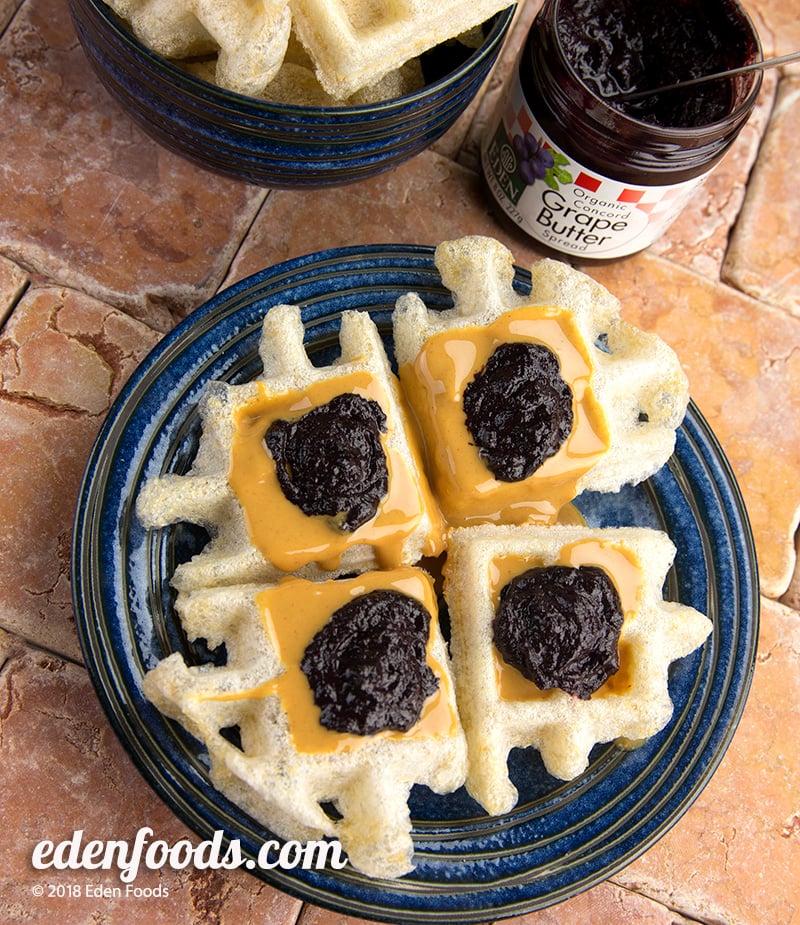 Directions
Heat a waffle iron. While the waffle iron is heating, slice the piece of mochi in thirds. Slice each third in half lengthwise. Slice each third into 1/4" thick squares.

Place one or two squares in each section of the hot waffle iron. Close the lid and cook until crispy. Remove, place on a plate, and repeat until all mochi is cooked.

Spread about 1/2 teaspoon peanut butter and 1/2 teaspoon grape butter on each mochi crisp and serve.

Yield:
Variation: Substitute any Eden Fruit Butter for grape butter. Substitute any nut butter for peanut butter.
Nutritional Information
Per serving - 243 calories, 13 g fat (45% calories from fat), 7 g protein, 28 g carbohydrate, 2 g fiber, 0 mg cholesterol, 113 mg sodium
Related Recipes