Serves: 5 | Prep Time: 10 minutes | Cook Time: 35 minutes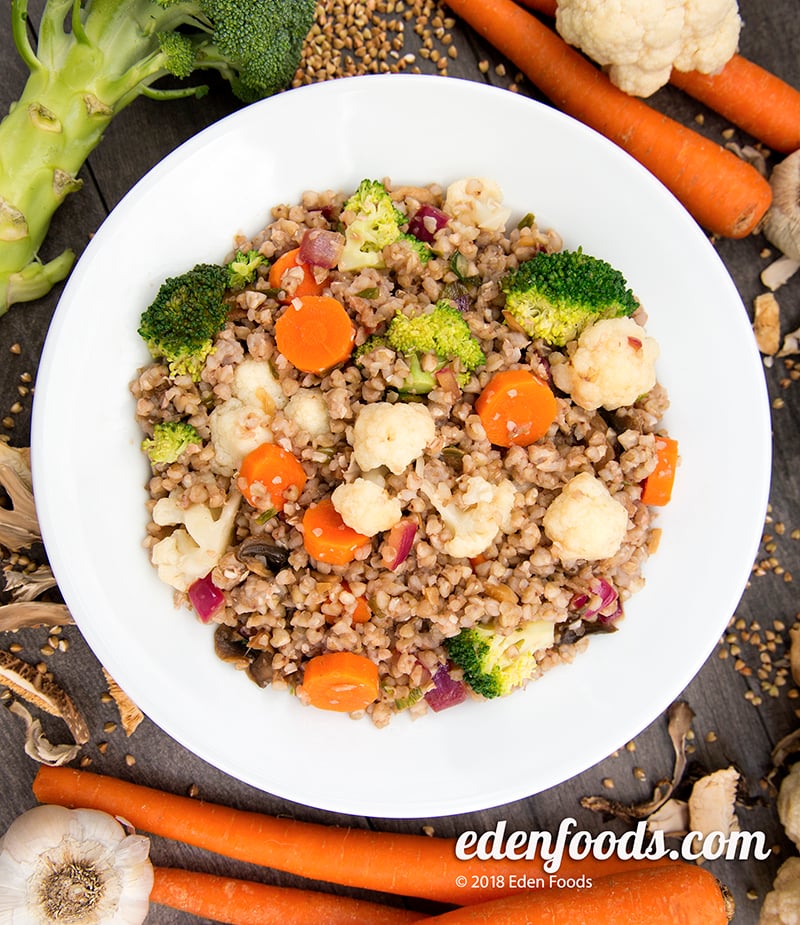 Directions
Place buckwheat in the boiling water, cover, reduce the heat to medium-low and simmer for 20 minutes. Remove from the heat, place in a mixing bowl, and fluff with a fork to cool.

While the buckwheat is cooling, heat the oil in a medium skillet and sauté the garlic and mushrooms for 3 to 4 minutes. Add the onions, shoyu, and green onions and sauté another 5 minutes, stirring periodically. When done place in the mixing bowl with the buckwheat.

When the buckwheat is cool, add the blanched vegetables, cranberries and pistachios. Sprinkle with sea salt and lemon juice. Toss to mix. Serve room temperature or chilled.
---
Nutritional Information
Per serving - 276 calories, 12 g fat (36% calories from fat), 8 g protein, 39 g carbohydrate, 4 g fiber, 0 mg cholesterol, 578 mg sodium
---
Related Recipes