Serves: 4 | Prep Time: 10 minutes | Cook Time: 15 minutes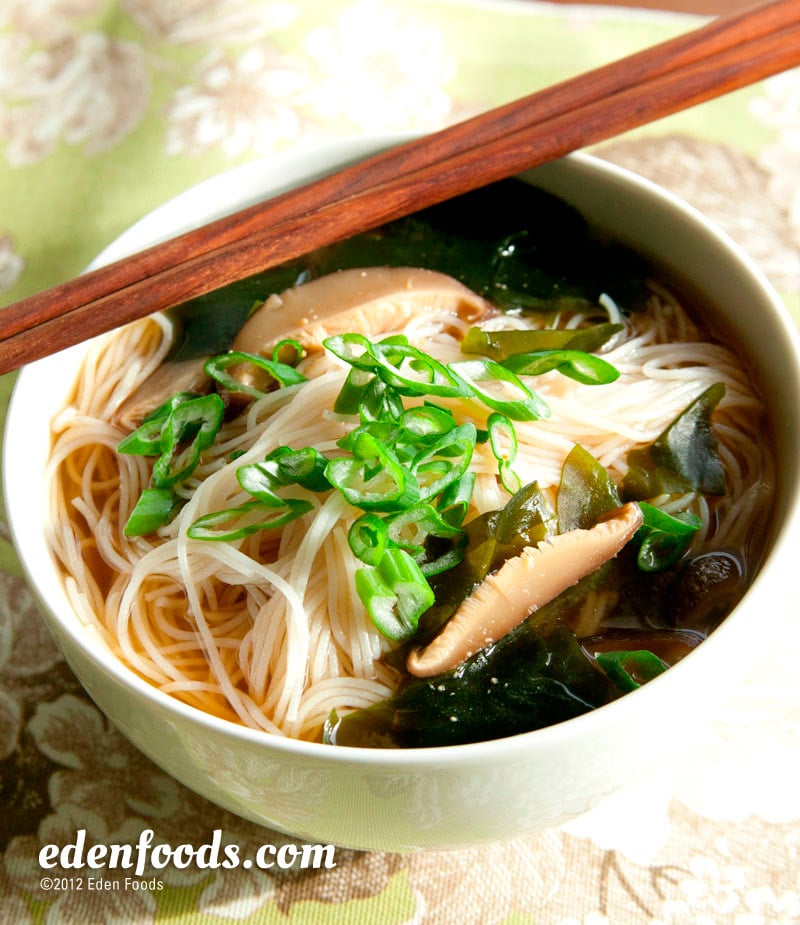 Directions
Bring water and shiitake to a boil in a soup pot. Lower the flame, cover and simmer for 10 minutes.

Add the bifun and cook over medium-high heat, uncovered, for 2 minutes.

When the bifun are tender, turn the heat to very low, add the wakame flakes and stir in the miso. Simmer 2 minutes Place in serving bowls and garnish with scallions.
---
Nutritional Information
Per serving - 224 calories, 0 g fat (2% calories from fat), 8 g protein, 44 g carbohydrate, 3 g fiber, 0 mg cholesterol, 487 mg sodium
---
Related Recipes