Serves: 4 | Prep Time: 10 minutes | Cook Time: 10 minutes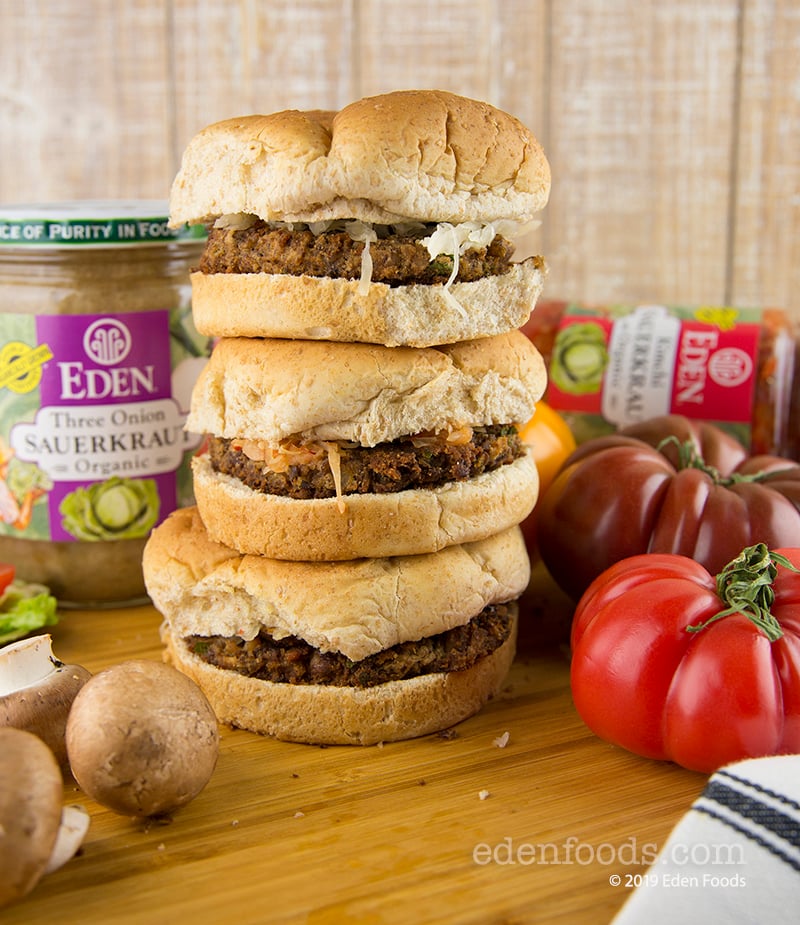 Ingredients
Patties
Buns & Toppings
Directions
Mash pinto beans. Add cumin, garbanzo flour, and parsley. Heat oil and sauté onion and garlic, 5 minutes, stirring frequently. Add mushrooms and shoyu. Continue sautéing for another 3 to 4 minutes. Add to pinto beans along with salt and pepper.

Shape mixture into 4 (3-inch) patties. Heat oil and add patties. Fry about 3 to 4 minutes on each side or until crispy and golden.

Serve on bun with lettuce, tomato, mustard, any Eden Sauerkraut, or your favorite condiments and toppings.
---
Nutritional Information
Per serving - 429 calories, 20 g fat (41% calories from fat), 13 g protein, 51 g carbohydrate, 10 g fiber, 0 mg cholesterol, 464 mg sodium
---
Related Recipes