Serves: 5 | Prep Time: 15 minutes | Cook Time: 45 minutes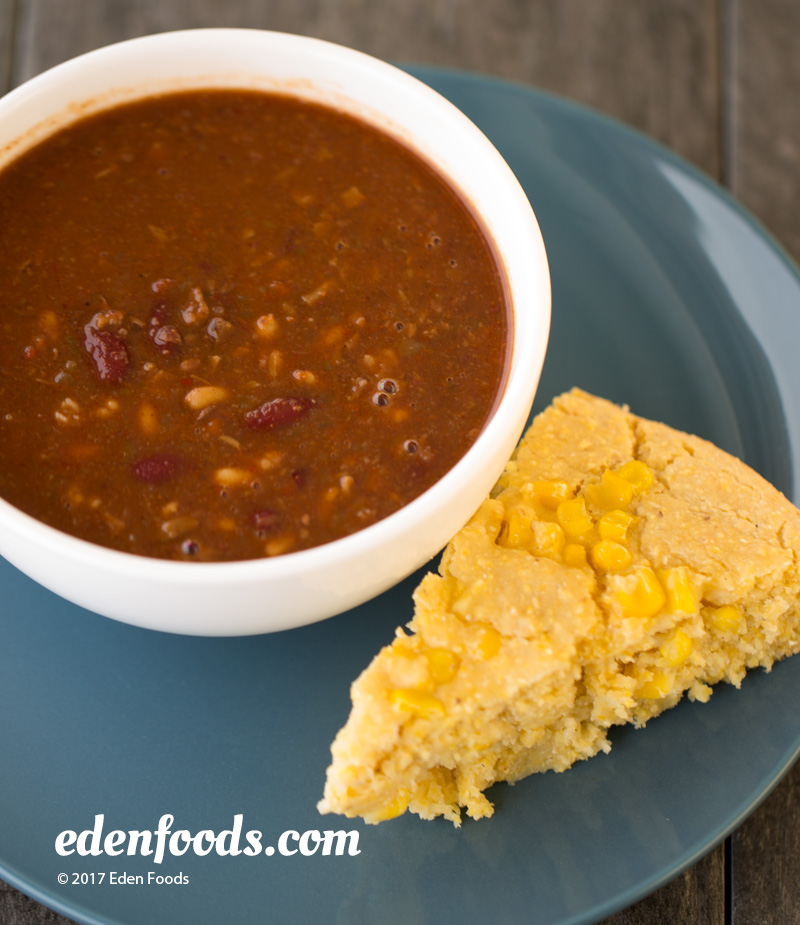 Directions
To prepare cornbread, preheat the oven to 350°. Place dry ingredients in a mixing bowl. Add the sweet corn and onions. Mix thoroughly. In a separate bowl, Mix Edensoy, vinegar and oil together and let sit for 2 to 3 minutes. Combine the dry and liquid ingredients and mix thoroughly.

Lightly oil an 8" to 10" cast iron skillet or an 8" x 8" baking dish. Pour the cornbread mixture into the skillet or dish and bake for 35 minutes in the skillet or 45 minutes in the baking dish.

When the cornbread is almost done, heat the chili in a medium saucepan. Remove the cornbread from the oven and slice. Ladle the chili into serving bowls and serve with a slice or two of cornbread.
---
Nutritional Information
Per serving - 575 calories, 16 g fat (23% calories from fat), 19 g protein, 96 g carbohydrate, 12 g fiber, 0 mg cholesterol, 759 mg sodium
---
Related Recipes