Serves: 2 | Prep Time: 45 minutes | Cook Time: 5 minutes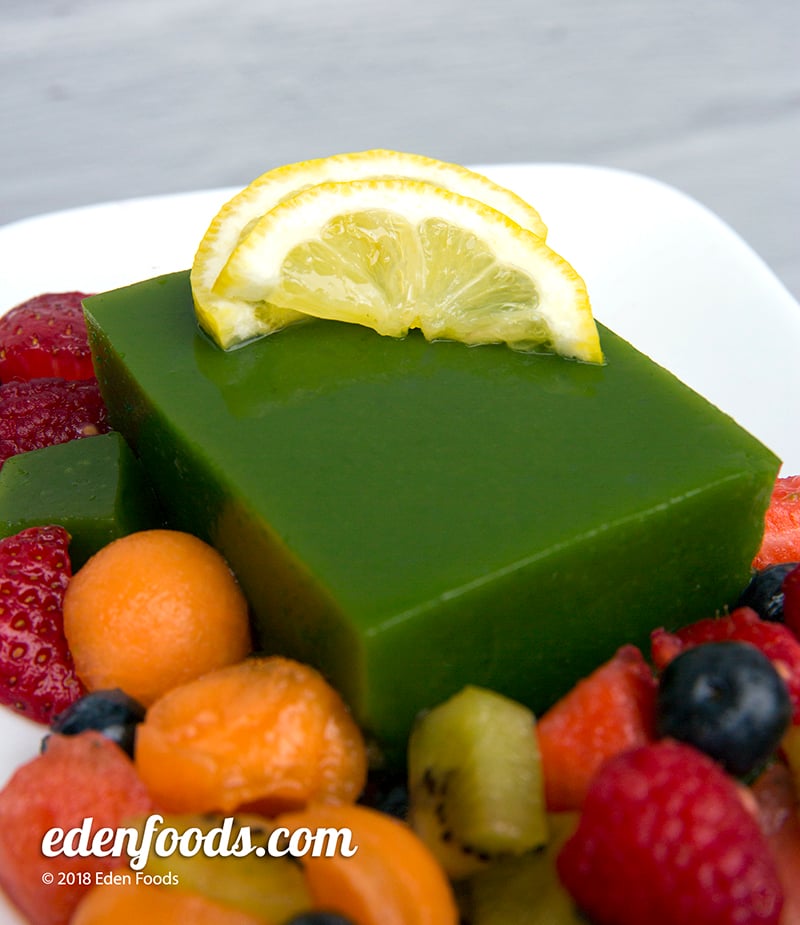 Directions
Place the agar flakes and water in a small saucepan and bring to a boil. Reduce the flame to medium low. Stir occasionally until the agar flakes melt, about 5 minutes. Allow to cool about 5 minutes. Whisk in the matcha.

Instead of whisking and if you have a blender, you can pour the hot liquid into it, pulse several seconds to cool, then add the matcha and blend. Using a blender to mix the matcha dissolves it much more thoroughly than using a whisk.

When the matcha is dissolved in the water, pour into a small bowl. Place in the refrigerator until gelled, about 40 to 45 minutes.
---
Nutritional Information
Per serving - 2 calories, 0 g fat (0% calories from fat), 0 g protein, 1 g carbohydrate, 1 g fiber, 0 mg cholesterol, 4 mg sodium
---
Related Recipes