Serves: 8 | Prep Time: 30 minutes | Cook Time: 20 minutes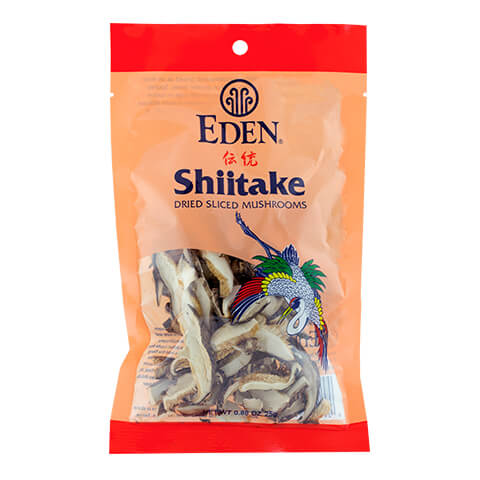 Ingredients
Dipping Sauce
Directions
To prepare the dumplings, drain the shiitake and finely chop. Discard soaking water or use as part of the water measurement for the dipping sauce. Crumble the tofu in a mixing bowl with your hands. Add the shiitake, scallions, ginger, mirin, shoyu, mustard and 1/2 teaspoon hot sesame oil. Mix all ingredients together well.

Cover the wonton wrappers with a towel to prevent them from drying out. Taking 1 wrapper at a time, spoon about 1 1/2 teaspoons of the mixture into the center of each wrapper. Moisten the edges with cold water. Fold the wrapper in half and with your fingers pinch the edges together to seal the wrappers. Lightly flour a baking sheet and place the dumplings on it. Cover the stuffed wrappers with a towel while you finish stuffing the remaining wrappers.

Place half of the dumplings in a vegetable or bamboo steamer. Steam for 10 minutes. Remove and keep the dumplings warm while the remaining dumplings are steaming. Steam remaining dumplings for 10 minutes, remove and keep warm while you prepare the dipping sauce.

To prepare the dipping sauce, combine all ingredients and mix well. Dip the dumplings into the sauce before eating.

Yields: 24 dumplings, 3 per person.
---
Nutritional Information
Per serving - 150 calories, 4 g fat (23% calories from fat), 11 g protein, 22 g carbohydrate, 3 g fiber, 2 mg cholesterol, 398 mg sodium
---
Related Recipes