Serves: 5 | Prep Time: 5 minutes | Cook Time: 10 minutes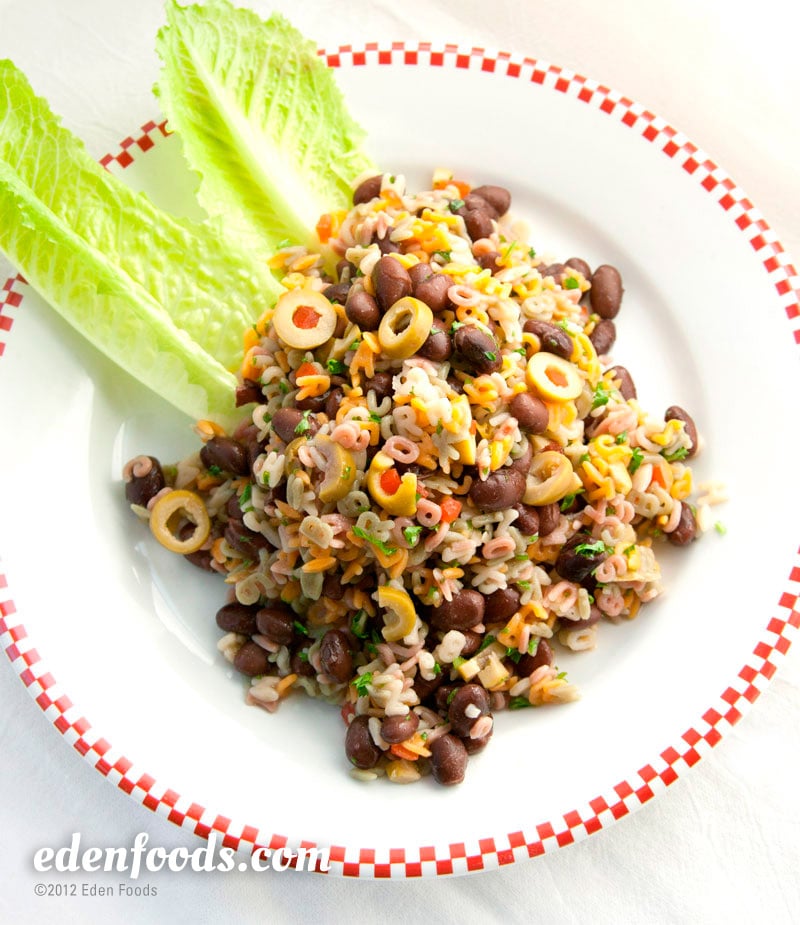 Directions
Combine the oil, vinegar, sea salt and garlic. Stir to blend, add the beans, toss and set aside.

Bring 1 quart of water to a boil, add the pasta and cook over a medium flame for 4 to 6 minutes until done. Place in a strainer, rinse and drain.

Toss the pasta with the beans, olives and parsley. Adjust the seasoning with extra vinegar and/or sea salt, if needed. Serve room temperature or chilled.
---
Nutritional Information
Per serving - 169 calories, 6 g fat (31% calories from fat), 8 g protein, 21 g carbohydrate, 4 g fiber, 0 mg cholesterol, 267 mg sodium
---
Related Recipes