Serves: 5 | Prep Time: 20 minutes | Cook Time: 35 minutes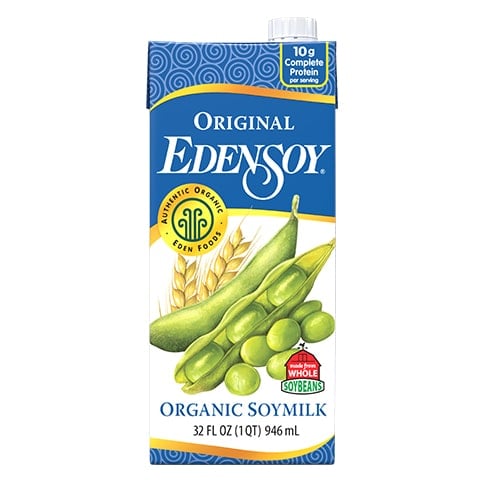 Directions
Place potatoes in a pot and cover with cold water. Bring to a boil, reduce flame and cook until tender. Drain off water, add sea salt, black pepper and Edensoy. Mash and set aside.

Preheat oven to 375°. Heat oil in a large skillet, sauté garlic, onions and shiitake for 2 to 3 minutes. Add shoyu, celery, carrots and broccoli. Add 1/2 cup shiitake soaking water and mix. Pour vegetables into a 9 inch pie plate. Take the mashed potatoes and place over the top of the vegetables, smoothing out evenly with a spoon. Sprinkle with paprika and parsley. Cover the pie.

Bake for 25 to 30 minutes or until the vegetables are tender. Remove the cover and bake another 5 minutes or until the potatoes are slightly browned.

For a variation prepare a pie crust, pre bake for 5 minutes, and then fill with the vegetables and top with mashed potatoes before baking. See Eden's recipes for pie crust.
---
Nutritional Information
Per serving - 178 calories, 3 g fat (13% calories from fat), 7 g protein, 33 g carbohydrate, 5 g fiber, 0 mg cholesterol, 263 mg sodium
---
Related Recipes