Serves: 2 | Prep Time: 2 hours | Cook Time: 15 minutes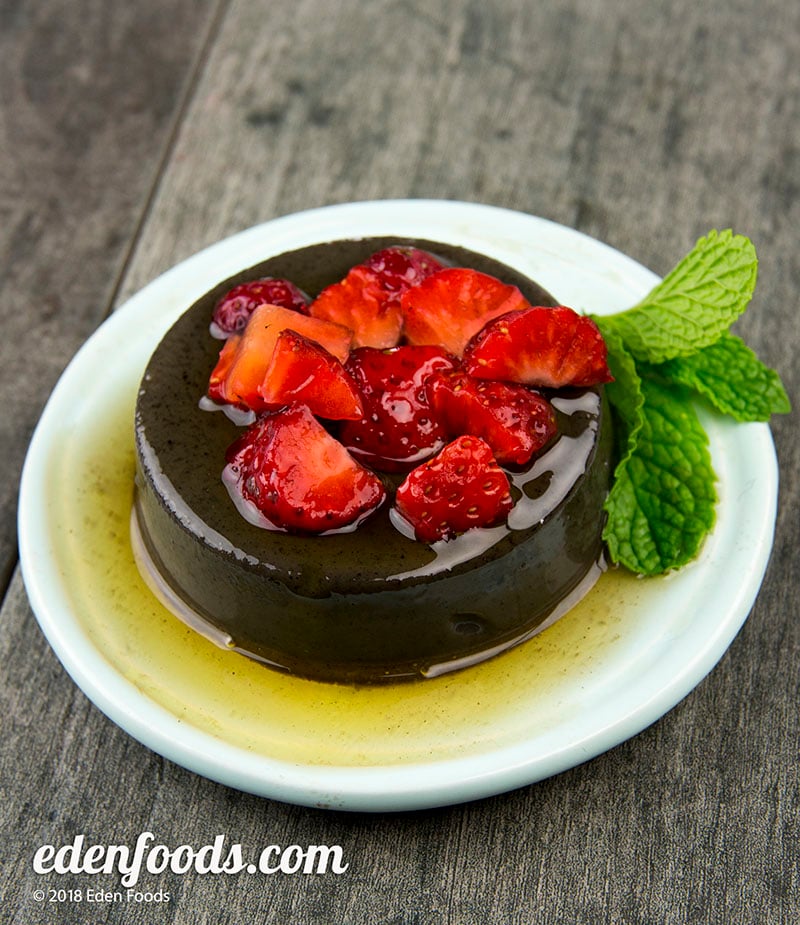 Directions
Place the water and agar flakes in a small saucepan and bring to a boil, Reduce heat to medium and simmer while stirring constantly until agar dissolves.

Place kuzu in a measuring cup, add 1 Tbsp cold water and dissolve. Add Edensoy, 1 Tbsp maple syrup, and sesame butter. Mix thoroughly and add to the saucepan with the agar.

Stir constantly until liquid thickens. Stir in the vanilla. Place 1 teaspoon maple syrup in each of two ramekins. Pour the liquid equally into each. Let sit on the counter for 1 hour to cool. Then place in the refrigerator for 1 hour.
---
Nutritional Information
Per serving - 165 calories, 6 g fat (32% calories from fat), 5 g protein, 24 g carbohydrate, 2 g fiber, 0 mg cholesterol, 44 mg sodium
---
Related Recipes