Serves: 6 | Prep Time: 20 minutes | Cook Time: 50 minutes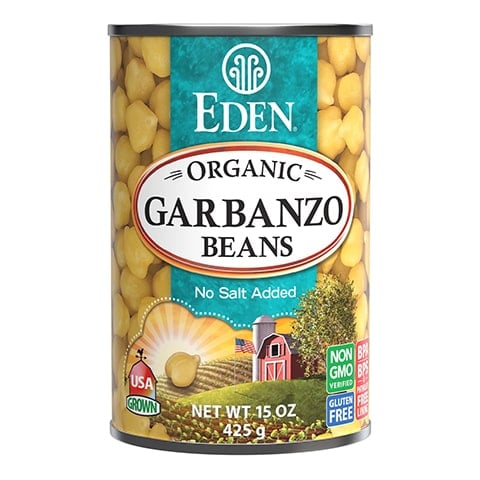 Ingredients
28 ounces organic whole tomatoes, drain, reserve juice

1 cup cubed eggplant

1 cup cubed zucchini

1 cup cubed yellow summer squash

1 cup chopped red onion

1/2 cup sliced red bell pepper

1/2 cup sliced yellow bell pepper

1/4 cup E

den

Extra Virgin Olive Oil
1/2 tsp E

den

Sea Salt

4 cloves garlic, peeled and quartered

1/4 tsp E

den

Black Pepper
15 ounces E

den

Garbanzo Beans

1 Tbsp fresh thyme, chopped

1/4 cup fresh basil leaves, chopped
Directions
Preheat the oven to 425°. Mix all ingredients except the chickpeas, thyme and basil together in a large roasting pan, evenly spreading them out. Roast 35 to 40 minutes, turning occasionally, until the vegetables are tender and slightly browned.

Mix in the reserve tomato juice, chickpeas, thyme and basil. Adjust the salt and pepper seasoning to taste and bake another 10 to 15 minutes until the chickpeas are hot.

Place in a serving dish. Serve as a side dish with cooked pasta, grain or whole grain bread.
---
Nutritional Information
Per serving - 322 calories, 10 g fat (32% calories from fat), 10 g protein, 37 g carbohydrate, 9 g fiber, 0 mg cholesterol, 203 mg sodium
---
Related Recipes