Serves: 18 | Prep Time: 10 minutes | Cook Time: 15 minutes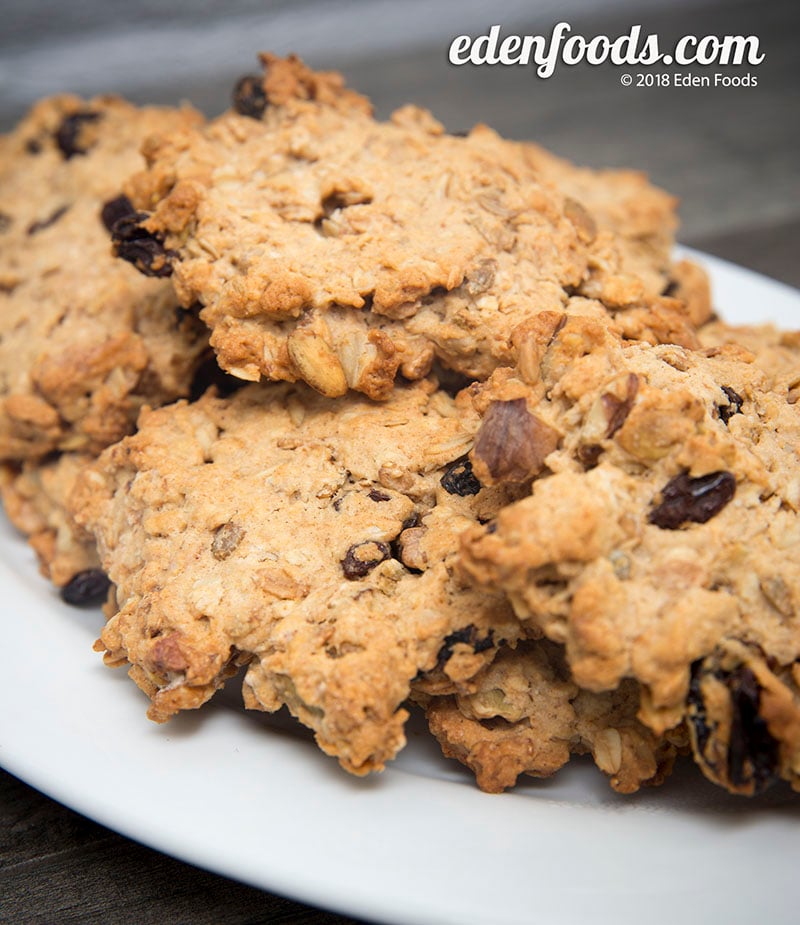 Directions
Preheat the oven to 400°. Lightly oil two baking sheets and set aside.

In a medium bowl, mix all dry ingredients together in a large bowl. Place liquid ingredients into a blender and pulse several seconds until barley malt dissolves. Combine the liquid and dry ingredients and mix well.

Drop by heaping tablespoons on prepared sheets, about 2-inches apart. Press each cookie with a lightly moistened spoon or fingers, if desired. Bake for 15 to 18 minutes, or until golden brown on the bottom. Remove cookies and cool on racks. Serve with a delicious cool class of Edensoy or Eden Juice.

Yield: approximately 18 cookies/servings.

Variation: Substitute Vanilla Edensoy for Eden Apple Juice. Add 1/2 cup chopped walnuts to the dry ingredients.
---
Nutritional Information
Per serving - 143 calories, 8 g fat (47% calories from fat), 3 g protein, 18 g carbohydrate, 2 g fiber, 0 mg cholesterol, 101 mg sodium
---
Related Recipes