Serves: 8 | Prep Time: 15 minutes | Cook Time: 45 minutes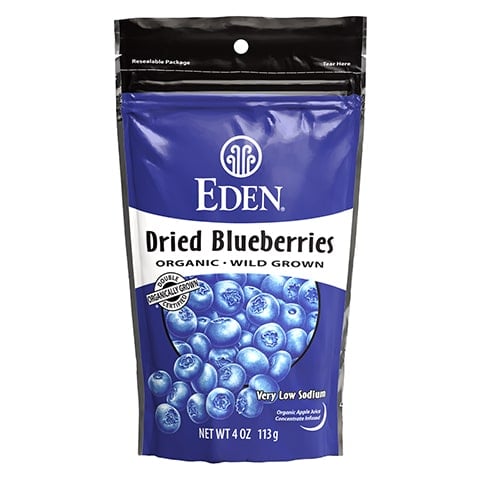 Ingredients
Filling
Pie Crust
Directions
Place the dried fruit, apple juice and sea salt for the filling in a saucepan and bring to a boil. Turn of the flame, cover and let the fruit soak for 1 hour.

When the fruit is almost done soaking, prepare the pie crust by first combining the flour and salt. Combine the oil and Edensoy. Mix the wet and dry ingredients and form into two equal size balls of dough. Roll out one ball of dough on a pastry cloth, floured board or baking paper. Place the crust in the bottom of a 9" pie plate. Roll our the remaining ball of dough for the top crust.

Preheat the oven to 375°. Reheat the fruit, bringing almost to a boil. Add the dissolved kuzu, stirring constantly over a high flame until the kuzu thickens the liquid, about 2 to 3 minutes. Pour the filling into the pie plate. Lightly moisten the edge of the bottom crust with cold water. Place the remaining crust on top of the filled crust and trim the edges. Crimp the edges of the dough with a moistened fork or with your thumbs. Poke several holes in the top crust with a fork or knife, or cut a design. This allows air to escape while baking. Bake for 30 to 35 minutes. Remove from the oven, and place on a cooling rack. Let cool to room temperature before slicing.
---
Nutritional Information
Per serving - 527 calories, 16 g fat (27% calories from fat), 7 g protein, 90 g carbohydrate, 10 g fiber, 0 mg cholesterol, 197 mg sodium
---
Related Recipes