Serves: 7 | Prep Time: 15 minutes | Cook Time: 30 minutes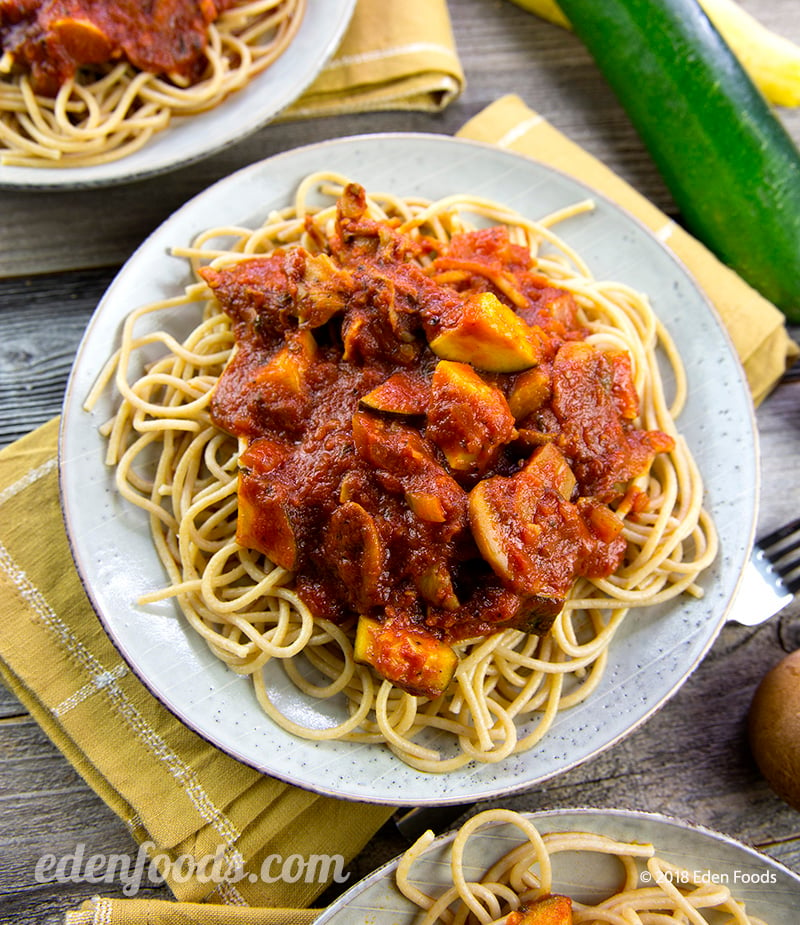 Directions
Soak maitake in warm water to cover for 10 minutes. Remove and set aside. Save soaking water for later use in soup stock.

Heat oil in a saucepan, sauté garlic, onions, and fresh mushrooms for 3 to 5 minutes. Add maitake, yellow summer squash, and zucchini, sauté 3 minutes. Add all other ingredients, except pasta, cover and simmer for 15 to 20 minutes over a medium-low heat.

While the sauce simmers, prepare pasta according to package directions and drain when done. Serve the hot marinara over the cooked pasta.
---
Nutritional Information
Per serving - 330 calories, 8 g fat (20% calories from fat), 15 g protein, 56 g carbohydrate, 10 g fiber, 0 mg cholesterol, 328 mg sodium
---
Related Recipes