Serves: 4 | Prep Time: 10 minutes | Cook Time: 1 hour 10 minutes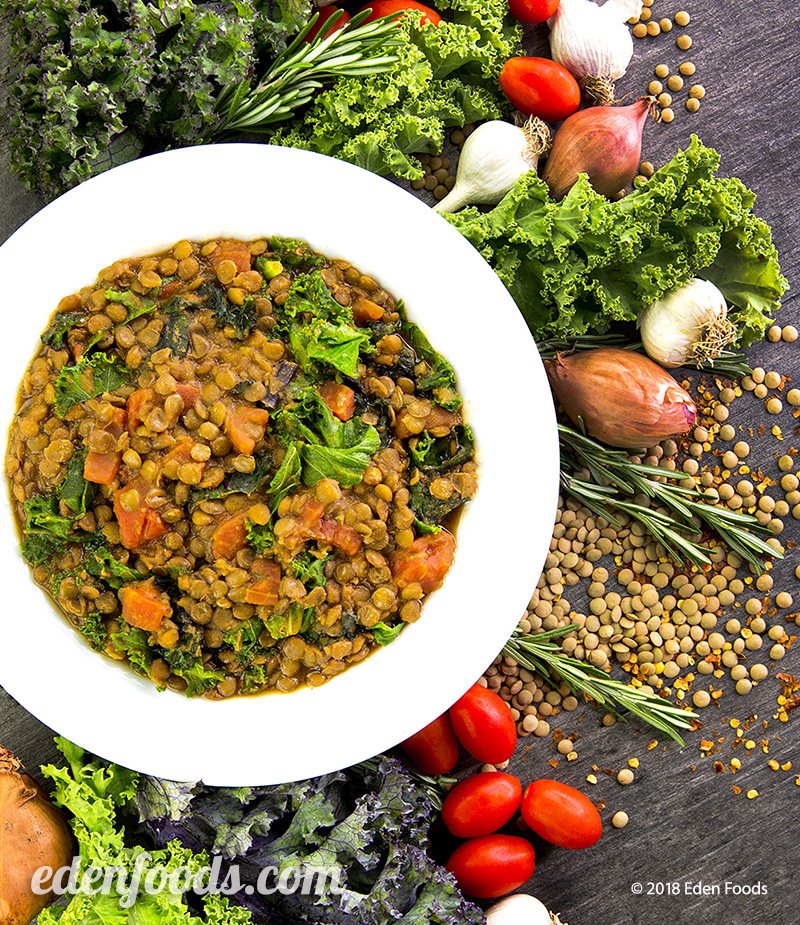 Directions
Heat oil in a medium heavy pot or Dutch oven. Sauté the garlic and red pepper for 1 minute. Add the lentils and water, cover and bring to a boil. Reduce heat to medium-low and simmer about 45 minutes, adding a little more water as needed for desired thickness.

Add the tomatoes, tomato paste, rosemary, salt, and pepper. Mix, cover and simmer another 15 minutes or so until the lentils are tender and creamy.

Add the kale and simmer 7 to 10 minutes until tender. Place in a serving dish. Serve as a side with cooked whole grain, spread on toasted garlic bread, or crostini.
---
Nutritional Information
Per serving - 296 calories, 9 g fat (25% calories from fat), 15 g protein, 43 g carbohydrate, 15 g fiber, 0 mg cholesterol, 316 mg sodium
---
Related Recipes