Serves: 7 | Prep Time: 5 minutes | Cook Time: 20 minutes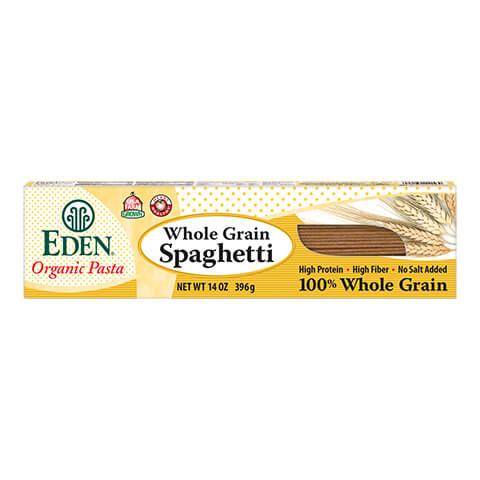 Directions
Cook pasta as package directs, drain and place in a bowl. Toss with 1 tablespoon Eden Extra Virgin Olive Oil.

Heat remaining oil in a skillet and sauté garlic 1 to 2 minutes. Add tomatoes, parsley, lemon peel and sea salt. Simmer 10 minutes. Remove from flame and mix in fresh basil. Toss the sauce in with the pasta and serve.

Eden Parsley Garlic Ribbons can be substituted for the Parsley Garlic Spaghetti.
---
Nutritional Information
Per serving - 263 calories, 5 g fat (17% calories from fat), 9 g protein, 45 g carbohydrate, 5 g fiber, 0 mg cholesterol, 138 mg sodium
---
Related Recipes