Serves: 8 | Prep Time: 5 minutes | Cook Time: 0 minutes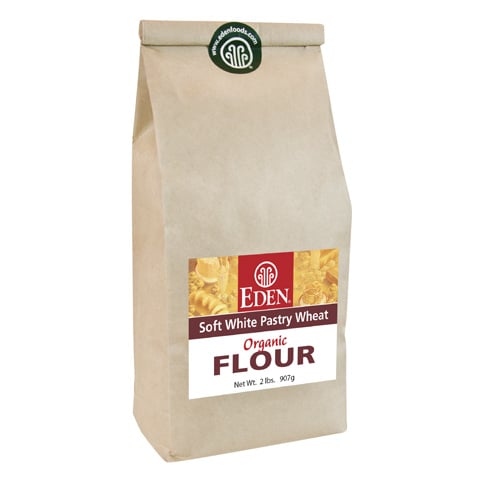 Directions
Mix flours, salt and oil with a fork or pastry blender until flour forms small pebbles. Add all juice at once, mixing quickly until a ball of dough is formed. Do not over mix or knead. Roll out dough on a floured board, pastry cloth or between 2 pieces of baking paper.

Yields 1 crust. For two crusts, double the recipe.

See Eden's recipes for Cherry Pie Filling, Eggless Pumpkin Pie Filling or Vegetarian Mincemeat (No Meat) Pie.
---
Nutritional Information
Per serving - 191 calories, 9 g fat (44% calories from fat), 3 g protein, 24 g carbohydrate, 2 g fiber, 0 mg cholesterol, 116 mg sodium
---
Related Recipes