Serves: 8 | Prep Time: 10 minutes | Cook Time: 12 minutes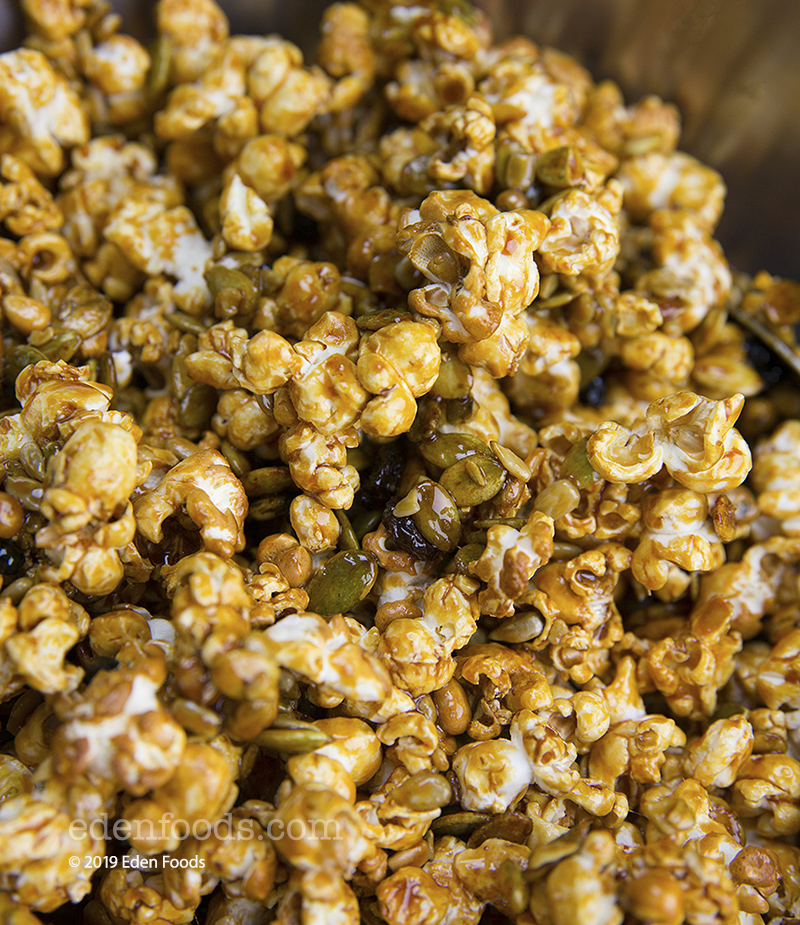 Directions
Pop corn according to the package directions. Remove the cover and place in a large mixing bowl. Add the snack mix.

Place the barley malt and maple syrup in a saucepan and bring to a boil. Reduce the flame to medium-low and simmer, stirring frequently for 5 to 7 minutes. Pour the hot syrup over the popped corn mixture. Mix thoroughly until all corn is coated with syrup.

Preheat oven to 350° F. Spread the mixture on a large cookie or baking sheet (do not oil) and place in the oven for 3 to 5 minutes to harden the syrup, making sure that it does not burn. Remove from the oven and using a spatula, immediately remove the caramel corn from the sheet placing. If the caramel corn is left on the baking sheet, it will harden and stick. Place in a serving bowl.

These whole grain caramel corn makes a healthier breakfast treat than pastries.
---
Nutritional Information
Per serving - 338 calories, 15 g fat (39% calories from fat), 7 g protein, 48 g carbohydrate, 5 g fiber, 0 mg cholesterol, 151 mg sodium
---
Related Recipes