Serves: 1 | Prep Time: 10 minutes | Cook Time: 0 minutes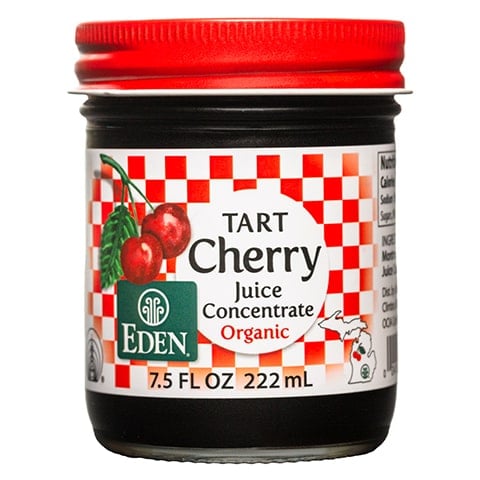 Ingredients
1 cup ice cubes

1/4 cup fresh cherries, (about 5 or 6), pitted

1 sprig fresh mint, remove 4 to 5 of the lower leaves

1 lime wedge, cut in 1" cubes

2 slices fresh lime, for garnish

1 cup unsweetened sparkling water
Directions
Remove pits from cherries. Set aside two cherries for garnishing rim of glasses. Coarsely chop remaining cherries. Place the 4 or 5 mint leaves, the chopped cherries and lime cubes in the glass.

Using a muddler, wooden pestle or wooden spoon, very briefly muddle the mint, cherries, lime to release some of their flavor essence. Add the cherry juice concentrate and ice to the glass.

Place two lime slices down the sides of the glass for color effect. Pour sparking water over. Garnish glass with a lime slice, two whole cherries (preferably with stem on) and remaining mint sprig.

NOTE: Lemon, tangerine, blood orange, or any citrus can be substituted for lime. If a sweeter flavor is desired, add a teaspoon of organic maple syrup and muddle with the cherries, lime and mint.
---
Nutritional Information
Per serving - 142 calories, 0 g fat (1% calories from fat), 2 g protein, 65 g carbohydrate, 1 g fiber, 0 mg cholesterol, 34 mg sodium
---
Related Recipes