Serves: 24 | Prep Time: 15 minutes | Cook Time: 20 minutes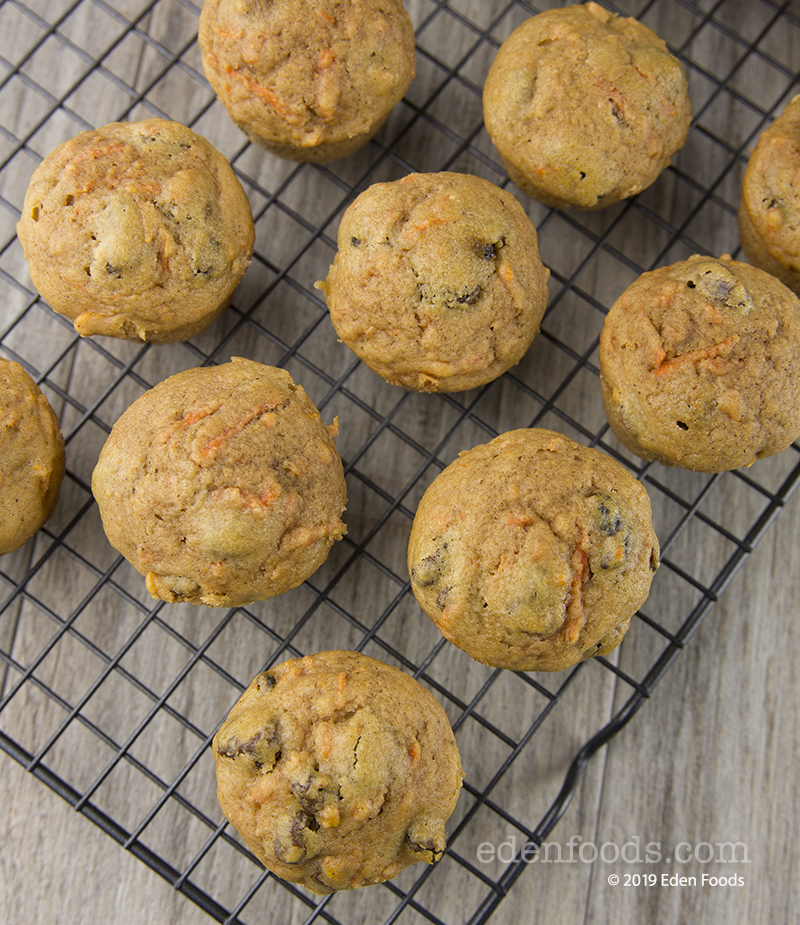 Ingredients
Muffins
Tofu Cashew Frosting
Directions
Preheat the oven to 375° F. Mix the flours, sea salt, baking powder, baking soda, raisins, carrots and cinnamon together in a mixing bowl. Combine the oil, soymilk, and vinegar. Mix well and let sit 5 minutes. Combine with the dry ingredients. Add the maple syrup and apple sauce. Stir until the batter is smooth.

Lightly oil the mini muffin cups and fill each to 3/4 full. Bake for 15 to 20 minutes until golden brown. Check for doneness with a toothpick. If the toothpick comes out clean, they are done. If not, continue baking another 3 to 5 minutes. Remove, allow to cool before frosting.

While muffins bake, take frosting ingredients and put them in a blender, and mix them all together until smooth. Best applied when muffins and frosting are chilled. After frosting, keep muffins in refrigerator to keep, or store frosting in the refrigerator and frost as you go! Light and delicious!

---
Nutritional Information
Per serving - 94 calories, 3 g fat (23% calories from fat), 2 g protein, 17 g carbohydrate, 1 g fiber, 0 mg cholesterol, 113 mg sodium
---
Related Recipes