Serves: 30 | Prep Time: 10 minutes | Cook Time: 0 minutes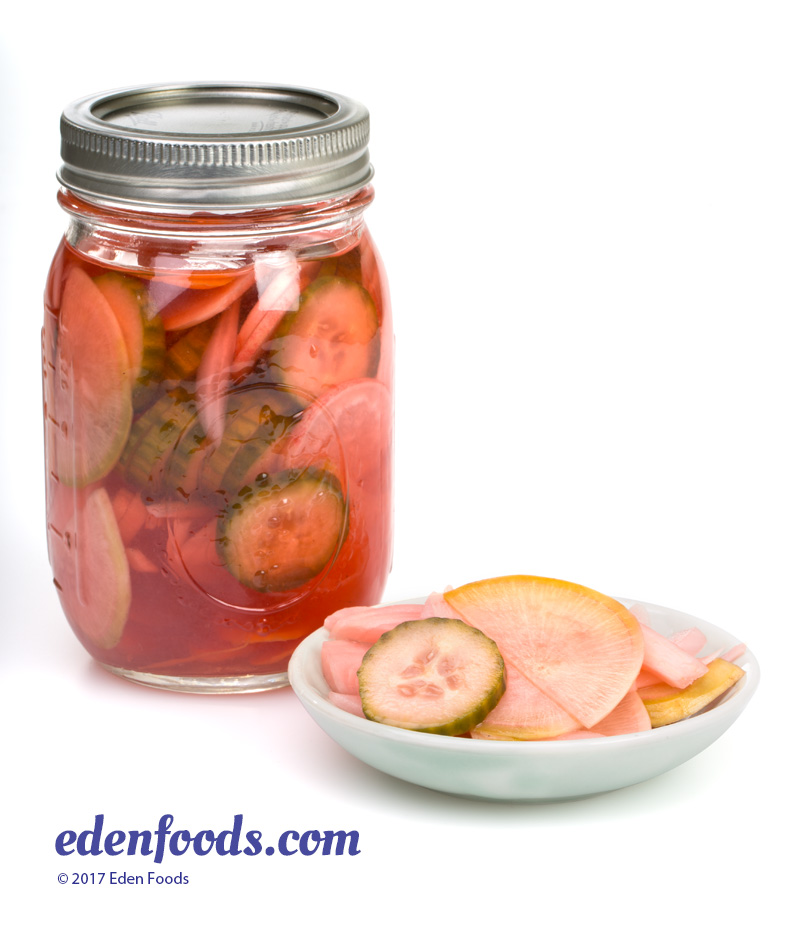 Directions
Place vegetables in the jar. Combine water, vinegars, and syrup. Mix and pour over the vegetables.

Cover the jar with cheesecloth and secure with the jar's o-ring, a string or elastic band.

Let sit overnight on the counter. Remove cheesecloth, place cap on and refrigerate.

Remove 3 to 4 pieces as desired and serve with meals. Keeps about 1 month refrigerated.

---
Nutritional Information
Per serving - 3 calories, 0 g fat (3% calories from fat), 0 g protein, 1 g carbohydrate, 0 g fiber, 0 mg cholesterol, 55 mg sodium
---
Related Recipes