Serves: 18 | Prep Time: 10 minutes | Cook Time: 0 minutes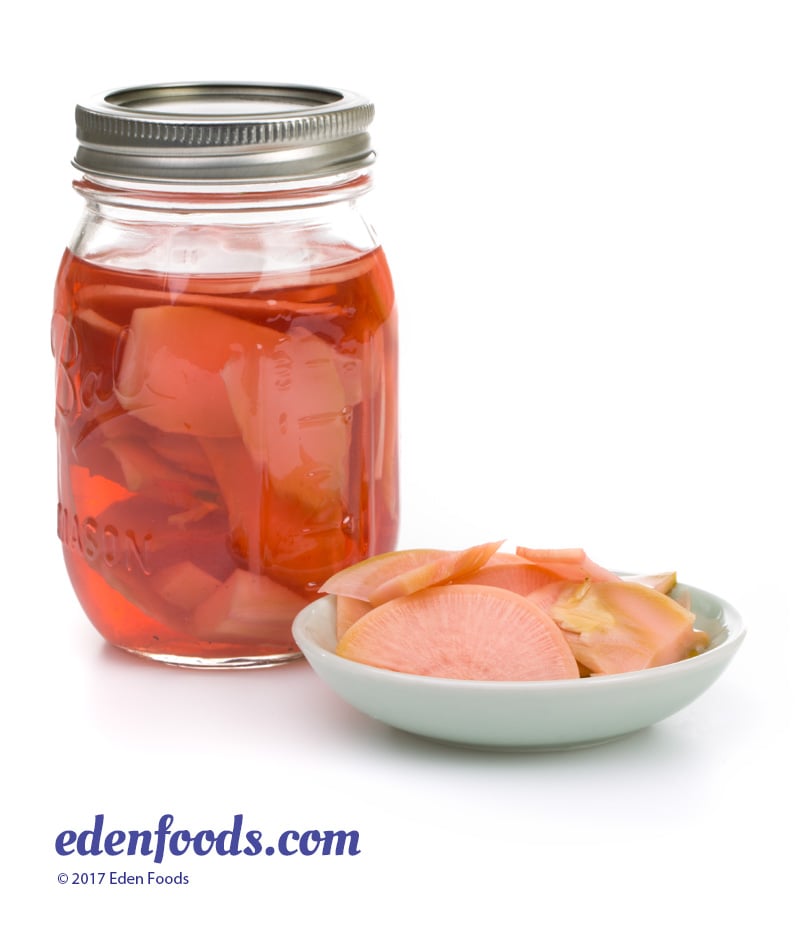 Ingredients
1 1/2 cups assorted radishes, (red, white, purple) quartered

1 cup cold water

1/4 to 1/3 cup E

den

Plum Vinegar

1 pint canning jar with lid

1 piece cotton cheesecloth
Directions
Slice the radishes in quarters. Place radishes in jar. Combine water and ume vinegar. Mix and pour over the radishes.

Place cheesecloth over the mouth of jar and secure with the jar's o-ring or elastic band. Leave on the counter overnight. Remove cheesecloth, place cap on jar, and refrigerate.

Remove one or two pieces of radish as desired and serve with meals. Keeps for 1 month refrigerated.
Nutritional Information
Per serving - 2 calories, 0 g fat (20% calories from fat), 0 g protein, 1 g carbohydrate, 1 g fiber, 0 mg cholesterol, 416 mg sodium
Related Recipes