Serves: 20 | Prep Time: 35 minutes | Cook Time: 35 minutes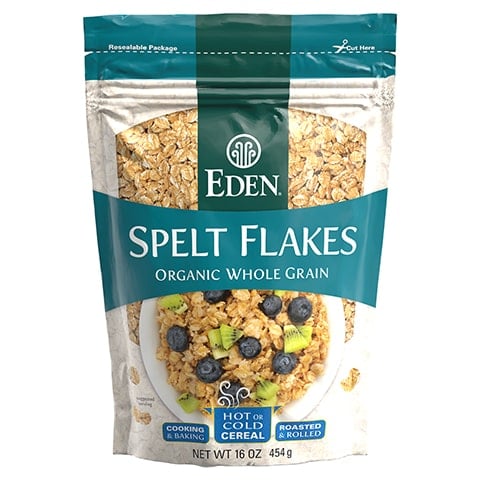 Directions
Preheat oven to 325°. Combine the flakes and spread on a large cookie sheet. Back for 20 minutes, mixing and spreading every 5 minutes to evenly toast. Remove and place in a medium mixing bowl. Mix the seeds in with the toasted flakes.

Place the maple syrup, honey and nut butter in a small saucepan and bring to a boil. Reduce the flame to low and simmer, while stirring often, for about 12 minutes until the syrup becomes thick or a candy thermometer reads 275°. If no thermometer is available, periodically drop a small drop of hot syrup into a glass of cold water. When the syrup and honey mixture is hot enough it will form a ball when dropped into the water.

Pour the hot syrup over the flakes and seeds. Mix thoroughly. Place the mixture in a lightly oiled 9" X 13" baking dish and let cool for a couple of minutes. Moisten hands lightly with cold water and firmly press the mixture into the pan. Let cool for about 10 to 15 minutes or more. When cool, slice into 2"X2" squares or into bars if desired. Individually wrap in plastic wrap and store in a cool area or refrigerate.
---
Nutritional Information
Per serving - 162 calories, 7 g fat (36% calories from fat), 6 g protein, 21 g carbohydrate, 2 g fiber, 0 mg cholesterol, 43 mg sodium
---
Related Recipes