Serves: 5 | Prep Time: 20 minutes | Cook Time: 15 minutes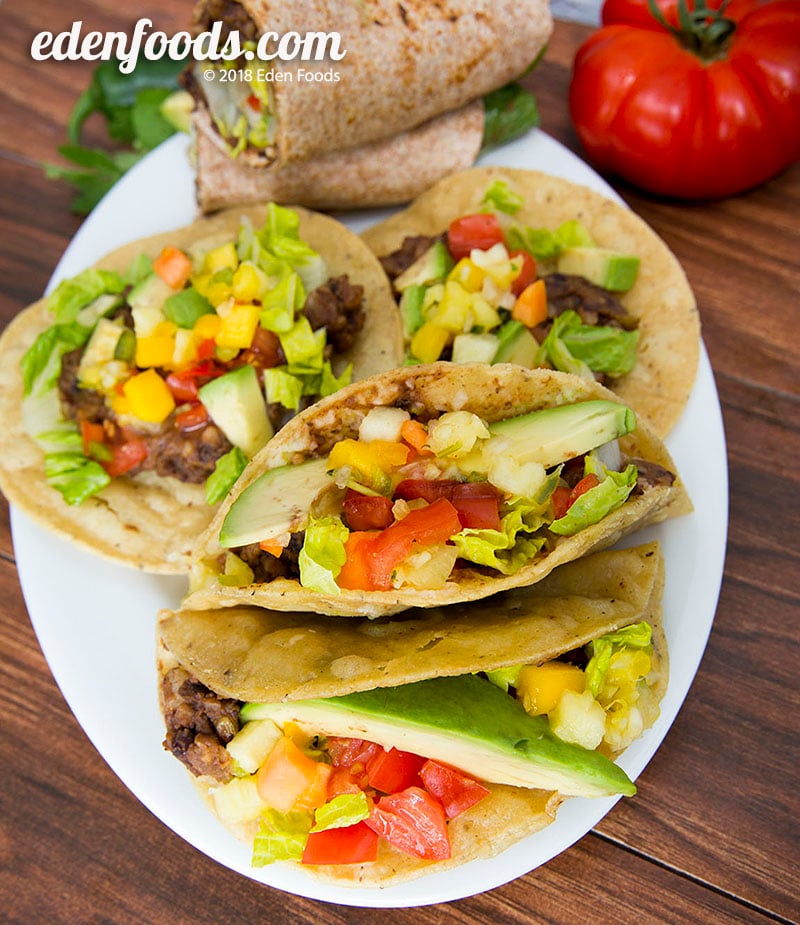 Directions
Preheat the oven to 300°. Place the tortilla shells in a tortilla warmer or covered casserole dish. Heat until warm.

Heat oil in a large skillet and sauté the onions and green peppers for 1 to 2 minutes. Add the rice & beans and refried beans. Mix thoroughly, cover, reduce the flame to low and cook until hot, stirring frequently.

Place an equal amount of the rice and bean mixture on each warm tortilla shell. Top each with salsa, a lettuce leaf and 2 or 3 slices of avocado, or any other favorite toppings. Roll up and serve whole or slice in half and serve.

Note: instead of making a burrito try oil pan-frying or grilling whole wheat or corn tortilla shells to make tostada or tacos with the rice and bean mixture.
Nutritional Information
Per serving - 505 calories, 18 g fat (32% calories from fat), 14 g protein, 72 g carbohydrate, 12 g fiber, 0 mg cholesterol, 675 mg sodium
Related Recipes