Serves: 5 | Prep Time: 5 minutes | Cook Time: 25 minutes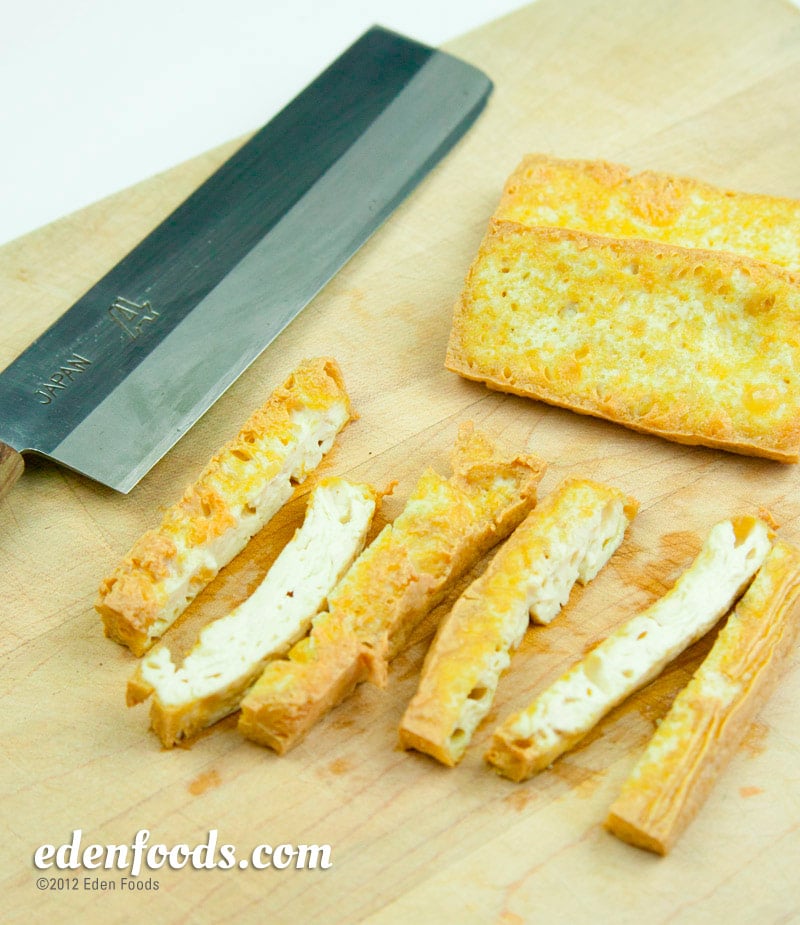 Directions
Place the oil in a heavy medium saucepan and heat up. Slice the tofu into 5 or 6 equal size rectangular slices. Place the slices in the hot oil. Fry until golden. Remove and drain on paper towels. The tofu is now ready to prepare for sushi or soups and stews

Sushi: Place the fried tofu slices, water and shoyu in a saucepan. Taste the water, it should be a little salty. Add more shoyu, if desired. Cover, bring to a boil and then reduce the flame to medium-low. Simmer 5 to 7 minutes. Remove slices, drain and slice into 1/4 inch thick strips. The strips are now ready to use in making sushi. For sweet tofu, add 1/4 cup pure maple syrup to the tofu cooking liquid.

Soup & Stew: Simply cube and add.
---
Nutritional Information
Per serving - 90 calories, 4 g fat (41% calories from fat), 10 g protein, 4 g carbohydrate, 1 g fiber, 0 mg cholesterol, 296 mg sodium
---
Related Recipes