Serves: 4 | Prep Time: 10 minutes | Cook Time: 20 minutes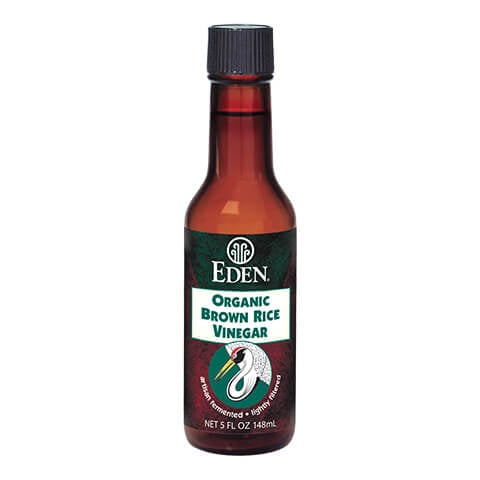 Directions
Place about 2 to 3 inches of oil in a deep frying pot over a medium flame. When the oil is hot (do not let it smoke), deep fry 1/3 of the cubed tofu until golden. Remove and drain on paper towels. Deep fry the remaining tofu, 1/2 at a time, remove and drain. Set aside while you prepare the sauce.

Combine the water, maple syrup, vinegar, chili powder and ginger in a small saucepan and bring almost to a boil. Reduce the flame to low and slowly add the dissolved kuzu, stirring constantly, until thick. Add the tofu, scallions, shoyu, mix well and simmer another 2 to 3 minutes. Serve as a side dish or as a sauce over any Eden Traditional Pasta or cooked organic grain.

Vegetables such as carrots, snow peas, broccoli, mung bean sprouts or organic soybean sprouts may be added to the sauce and cooked before adding the tofu for variety.
---
Nutritional Information
Per serving - 158 calories, 7 g fat (38% calories from fat), 13 g protein, 14 g carbohydrate, 1 g fiber, 0 mg cholesterol, 357 mg sodium
---
Related Recipes