Serves: 8 | Prep Time: 10 minutes | Cook Time: 20 minutes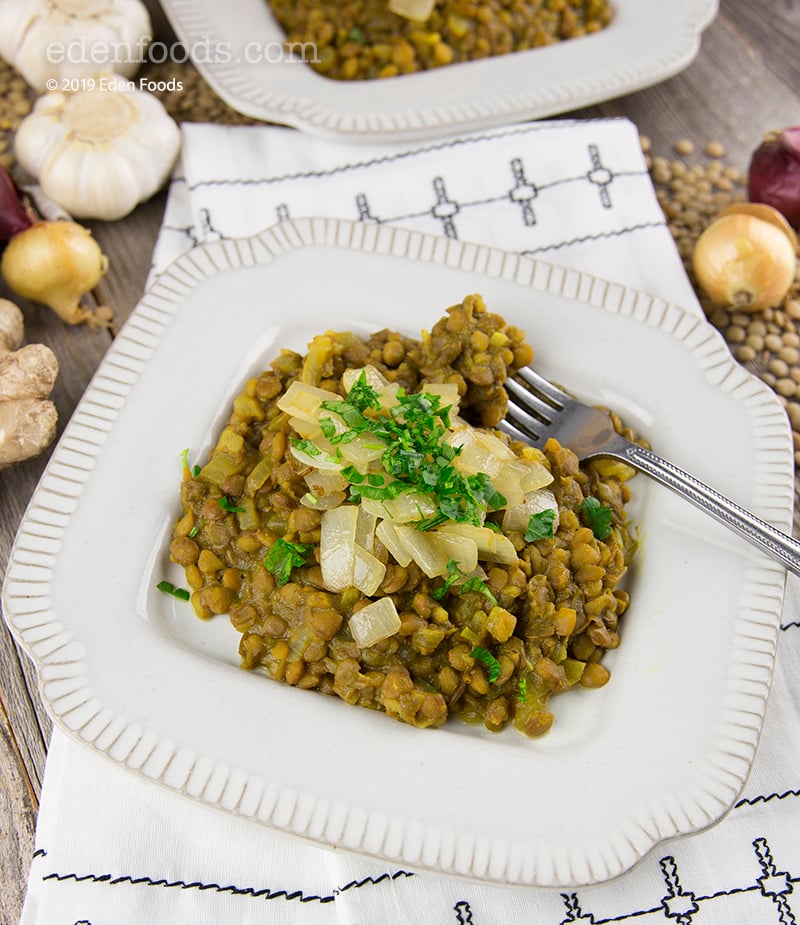 Directions
Mince one onion and the garlic. Heat one tablespoon of olive oil in a saucepan. Sauté the onion, garlic and ginger. Add the lentils, turmeric, cumin, pepper and sea salt. Cover and cook for 10 minutes. Turn off the flame and mix in the lemon juice and half the parsley.

Slice the remaining onion. Sauté the onion in remaining tablespoon of oil until golden and translucent.

Place the lentils in a serving bowl. Garnish with remaining parsley and sautéed onions. Serve.

As a variation, one cup of cooked organic basmati rice or barley may be cooked with the lentils.
---
Nutritional Information
Per serving - 125 calories, 4 g fat (26% calories from fat), 7 g protein, 16 g carbohydrate, 4 g fiber, 0 mg cholesterol, 199 mg sodium
---
Related Recipes