Serves: 4 | Prep Time: 1 hour | Cook Time: 5 minutes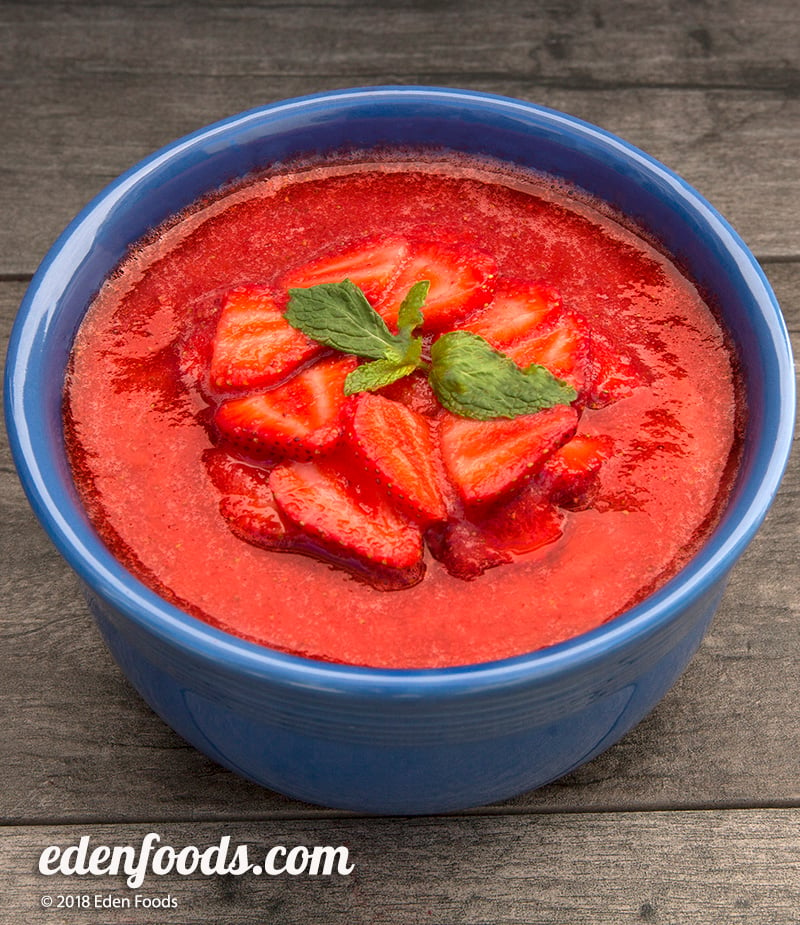 Directions
Place almonds, Edensoy Vanilla and 1 tablespoon maple syrup in a blender and puree. Place mixture in a sauce pan. Add the kuzu to the soy milk mixture. Place over a medium flame, stirring constantly until the mixture becomes thick. Pour into individual dessert cups and refrigerate until cool.

To prepare the topping, puree half of the strawberries with 2 tablespoons maple syrup. Mix the other half of the strawberries in with the pureed berries. Spoon the topping over the pudding just before serving.

Note: 1 tablespoon of almond butter can be substituted for blanched almonds.
---
Nutritional Information
Per serving - 355 calories, 13 g fat (31% calories from fat), 11 g protein, 52 g carbohydrate, 4 g fiber, 0 mg cholesterol, 97 mg sodium
---
Related Recipes