Serves: 5 | Prep Time: 10 minutes | Cook Time: 15 minutes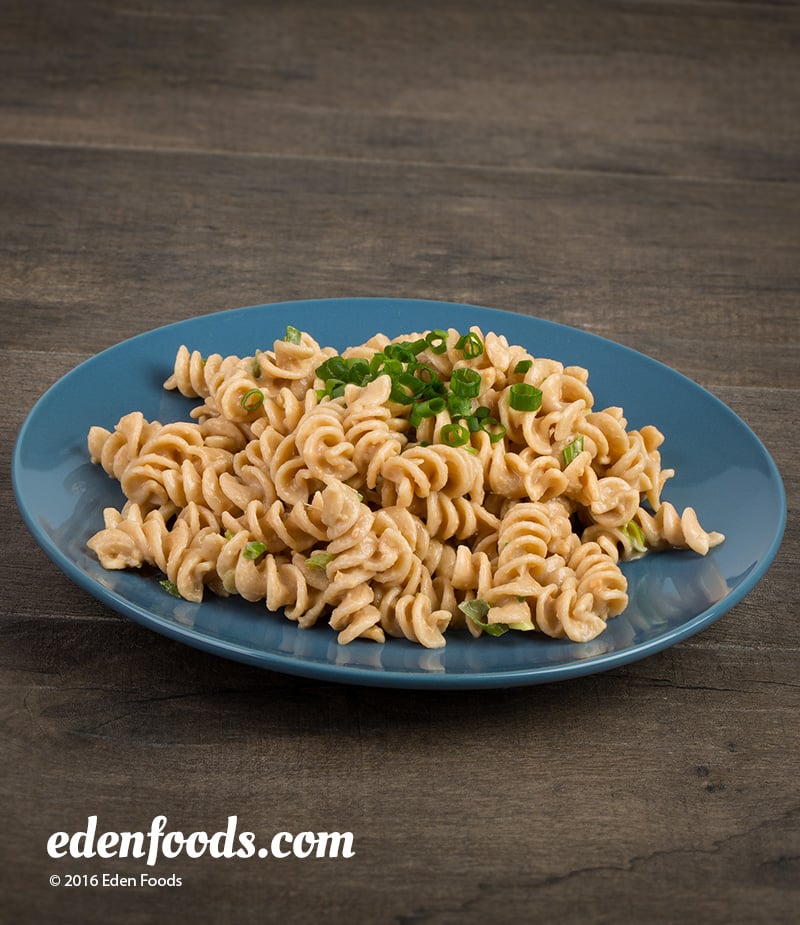 Directions
Cook pasta as package directs, rinse, drain and set aside.

Heat oils, sauté garlic and ginger. Add peanut butter, ponzu sauce, shoyu, water and coriander. Heat until peanut butter melts.

Heat remaining 2 tsp oil for sautéing the vegetables. Sautés´ the peppers, scallions, and snow peas for 2 to 3 minutes and remove.

Add pasta to the sauce and toss until pasta is coated. Garnish with saucé. Pour the lime juice over the top before serving and mix.

Cashew, almond or sesame butter may be substituted for peanut butter.
---
Nutritional Information
Per serving - 374 calories, 12 g fat (27% calories from fat), 15 g protein, 55 g carbohydrate, 8 g fiber, 0 mg cholesterol, 335 mg sodium
---
Related Recipes