Serves: 0 | Prep Time: 10 minutes | Cook Time: 1 hour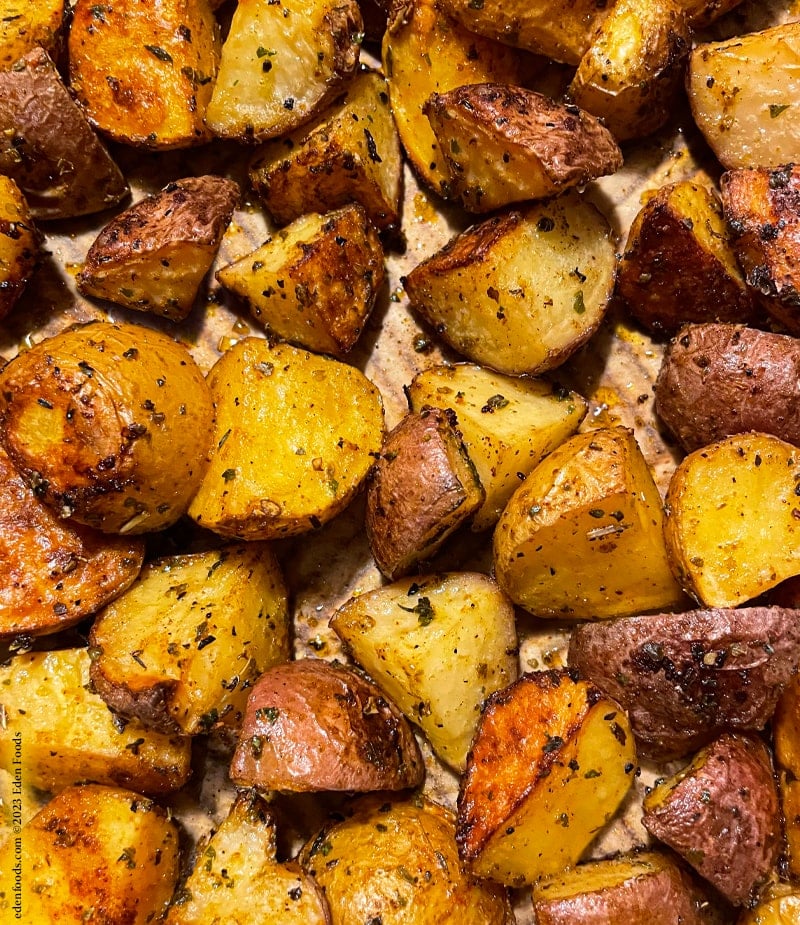 Directions
Preheat oven to 400&deg F.

Scrub potatoes, do not peel, and cube into bite size pieces. Lightly oil a large baking sheet or line with natural parchment paper.

Place the oil, herbs and salt in a small dish and whisk to mix. Place the potatoes in a large mixing bowl and drizzle the oil/herb mixture over. Toss the potatoes with the oil mixture until evenly coated.

Place the potaotes on the baking sheet and evenly spread out. Bake for 45 minutes to 1 hour or until tender and slightly browned. Toss the potatoes with a spatula half way through cooking to ensure even browning.

Note: Any combination of dried or fresh herbs can be substituted for the above. Hot pepper flakes added at the begging of cooking and drizzle of lemon juice at the end of cooking is another option.
---
Nutritional Information
Per serving - 219 calories, 9 g fat (38% calories from fat), 4 g protein, 32 g carbohydrate, 3 g fiber, 0 mg cholesterol, 164 mg sodium
---
Related Recipes