Serves: 12 | Prep Time: 2 hours 10 minutes | Cook Time: 20 minutes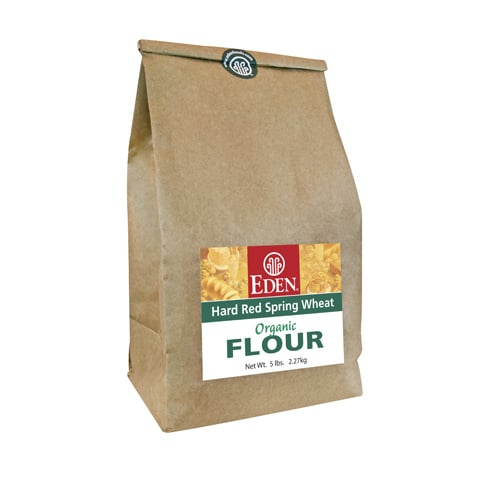 Ingredients
Dough
Toppings
Directions
Place water, yeast, 4 tablespoons olive oil, and maple syrup in a measuring cup. Mix and let sit 5 to 10 minutes until the yeast dissolves and mix again.

Place flour and salt in a medium mixing bowl or food processor and mix to combine. Add yeast mixture and mix to form dough. Knead several minutes to form a smooth ball of dough. Remove dough and place in a lightly oil medium mixing bowl. Cover with a damp, warm cloth and place in a warm area to rise until doubled in size, about 1 hour.

While the dough is rising, combine 1/3 cup oil, minced garlic and chopped herbs in a measuring cup. Let sit while the dough rises to infuse the oil.

Preheat oven to 425° F. Punch down dough and form into a ball. Lightly oil a rimmed 13 x 9-inch baking sheet. Place the dough on the sheet and spread it evenly to cover the sheet. Ripple (pinch) the dough using you fingers. Drizzle the herb infused oil evenly over the dough. Sprinkle the olives evenly over the dough. Let the dough sit for about 10 minutes to rise slightly. Bake 20 to 25 minutes until slightly golden. Remove, sprinkle with gomasio if desired, slice, and serve.

Yield: one 13 x 9-inch focaccia; about 10 to 12 slices.
---
Nutritional Information
Per serving - 234 calories, 15 g fat (55% calories from fat), 5 g protein, 29 g carbohydrate, 4 g fiber, 0 mg cholesterol, 273 mg sodium
---
Related Recipes