Serves: 12 | Prep Time: 10 minutes | Cook Time: 15 minutes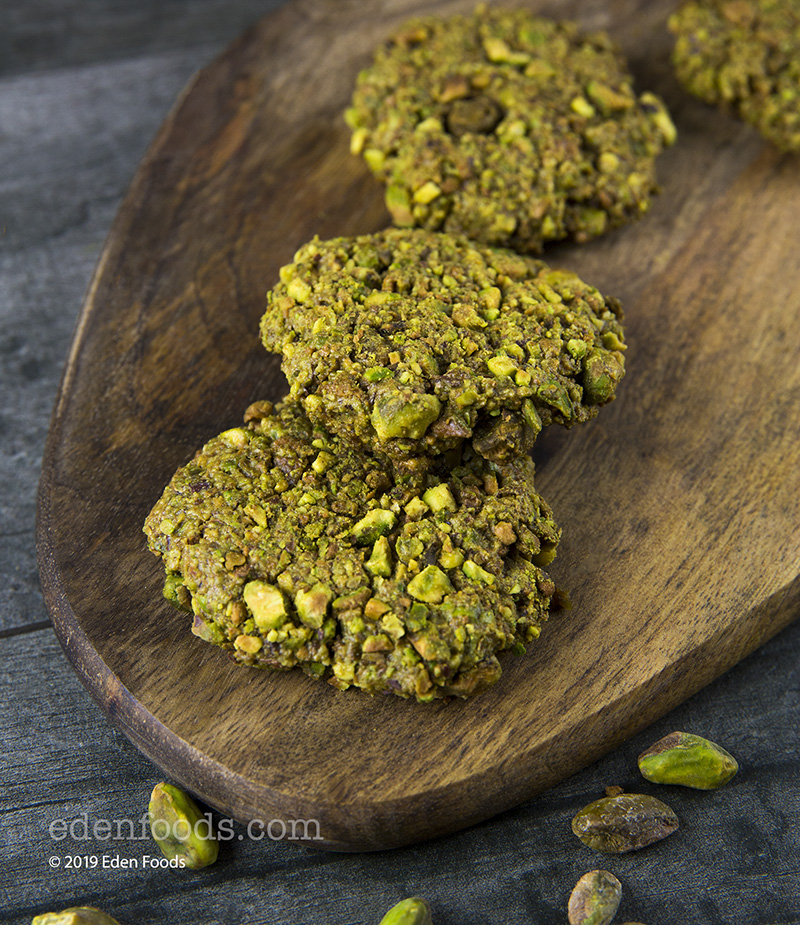 Directions
Preheat oven to 350° F. Set half of the pistachios aside. Place the almonds, sea salt and cinnamon in a food processor or blender and grind to a fine meal. Add half of the pistachios and grind until coarsely ground. Place in a mixing bowl with the maple syrup, and citrus zest. Slowly add the aquafaba to bind nut meal. The dough should be a bit sticky.

Place the other half of the pistachios in the food processor and coarsely grind. Pour ground pistachios onto a plate.

Using your hands, form the dough into 1-inch balls and roll in the ground pistachios to coat. Place on a lightly oiled cookie sheet and press down with a spatula to slightly flatten. Repeat until all batter has been rolled and formed into cookies. Bake for about 10 to 15 minutes until slightly brown on top and bottom. Remove and allow to cool.
---
Nutritional Information
Per serving - 234 calories, 16 g fat (60% calories from fat), 9 g protein, 15 g carbohydrate, 5 g fiber, 0 mg cholesterol, 91 mg sodium
---
Related Recipes