Serves: 8 | Prep Time: 20 minutes | Cook Time: 35 minutes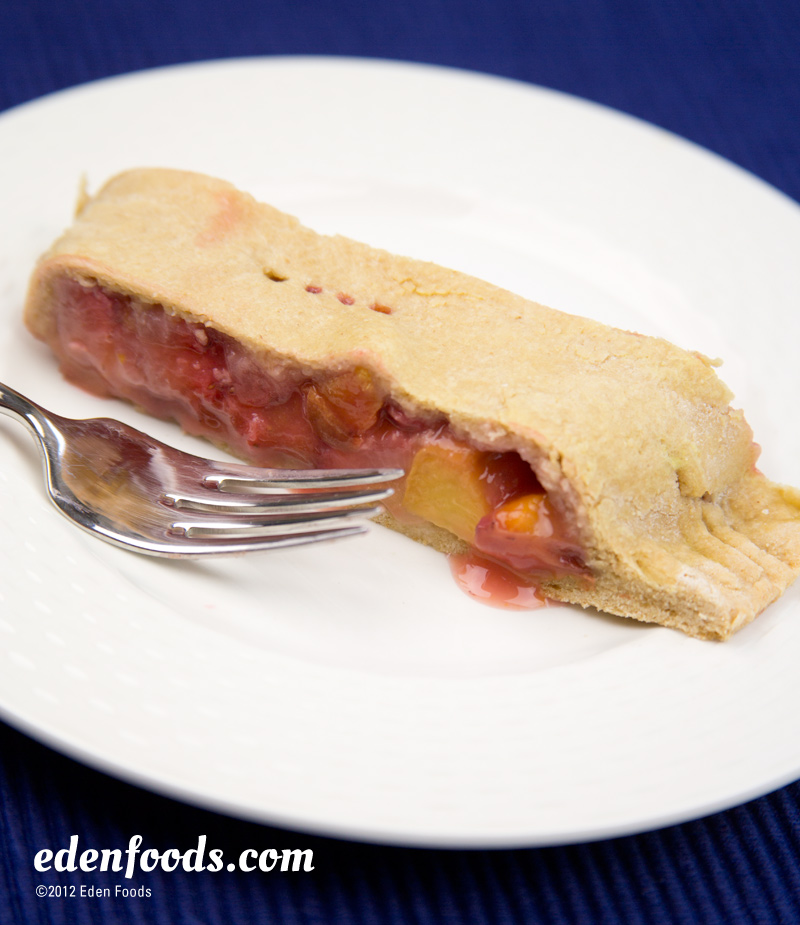 Ingredients
Crust
Filling
Directions
Combine dry ingredients for the crust in a medium mixing bowl. Combine wet ingredients for the crust in a measuring cup. Place wet ingredients in a blender and pulse several seconds to blend. Mix wet ingredients with dry and form into a ball of dough. Divide in half and set aside while the filling is prepared.

To prepare the filling place all ingredients except the kuzu root starch in a medium saucepan and bring to a boil. Reduce the heat to medium low and simmer about 10 minutes until the peaches are tender. Allow to cool several minutes. Preheat the oven to 350°.

Roll out half the dough on a floured surface. Moisten the edges of the dough with water, place half of the pie filling on one-half of the dough. Fold the dough over the filling forming a tart. Crimp the edges with a fork to seal the dough together. Place on a lightly oiled baking sheet. Repeat with remaining half of dough and filling and place on the baking sheet. You should now have two large tarts. Using a fork, poke several shallow holes in the top of each tart to allow steam to escape during baking. Bake for about 20 to 25 minutes or until the crust is golden. Remove and cool before slicing.
---
Nutritional Information
Per serving - 318 calories, 10 g fat (27% calories from fat), 5 g protein, 56 g carbohydrate, 5 g fiber, 0 mg cholesterol, 172 mg sodium
---
Related Recipes