Serves: 8 | Prep Time: 10 minutes | Cook Time: 15 minutes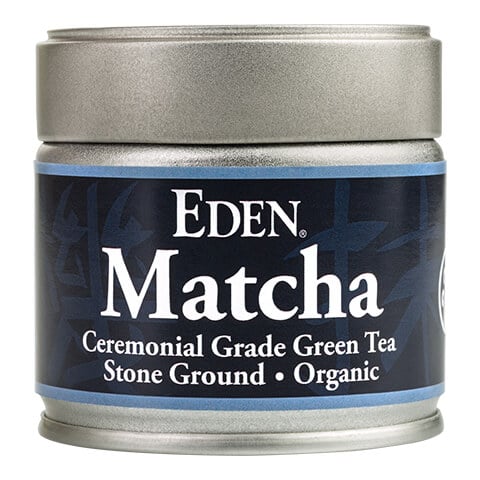 Directions
Place the aduki beans, 1 Tablespoon maple syrup, raisins and shoyu in a saucepan. Bring to a boil. Reduce the flame and simmer 10 minutes. Remove and allow to cool to room temperature or refrigerate to cool.

Place the 1/2 cup water and 1/2 cup maple syrup in a saucepan and bring to a boil. Simmer 5 minutes on low. Remove from the heat and allow the syrup to cool. Whisk in the matcha tea and strain the syrup through a fine sieve into a bowl. Refrigerate the syrup until chilled.

When the beans have cooled and the syrup is chilled, place 2 Tablespoons of sweet aduki beans in each individual serving bowl. Mound each serving of sweet beans with 1/4 cup shaved ice. Spoon 2 Tablespoons of the matcha flavored syrup over the shaved ice and serve immediately.

This is a traditional Japanese summer dessert, that's refreshing, cooling, satisfying and healthy.
---
Nutritional Information
Per serving - 111 calories, 0 g fat (0% calories from fat), 3 g protein, 26 g carbohydrate, 3 g fiber, 0 mg cholesterol, 48 mg sodium
---
Related Recipes