Serves: 8 | Prep Time: 10 minutes | Cook Time: 40 minutes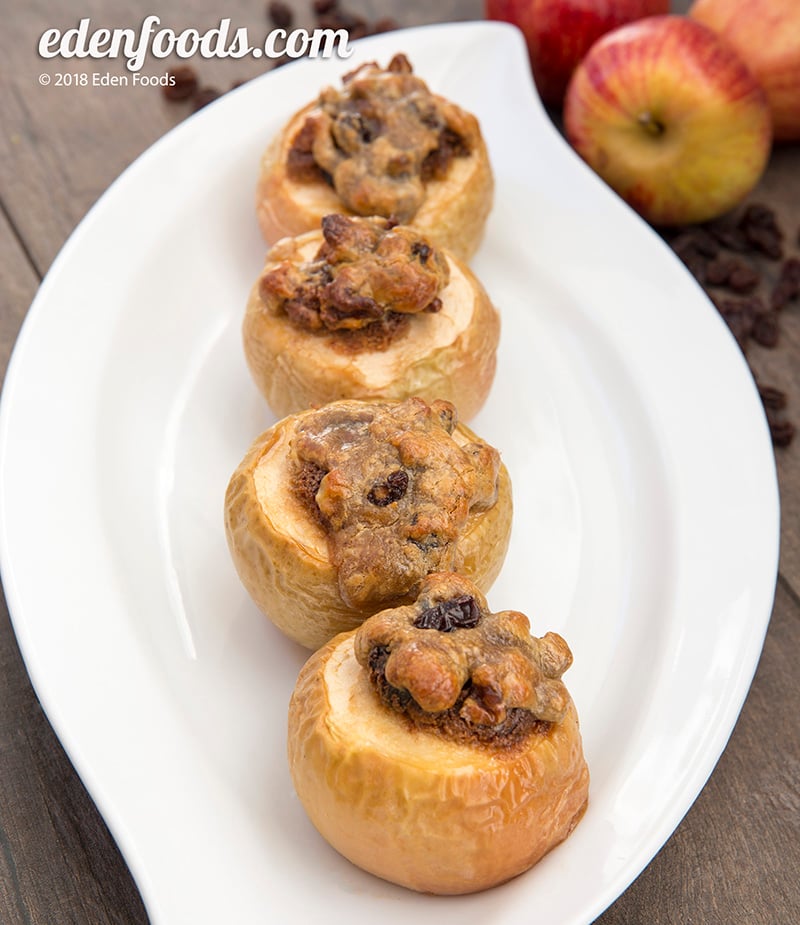 Directions
Wash each apple and remove the core and seeds with an apple corer or melon baller, being careful not to cut all the way through the apples.

Preheat the oven to 375°. In a small bowl, mix together the tahini, miso, raisins, walnuts and maple syrup. Stuff the cavity of each apple with the tahini mixture. Place in a baking dish and pour the juice in the pan. Bake for 45 to 50 minutes or until tender. Baking time may vary slightly depending on the variety and size of apple. Remove, spoon the remaining apple juice in the pan over the apples and serve.

The stuffed apples may be steamed until tender instead of baked, if desired.
---
Nutritional Information
Per serving - 207 calories, 9 g fat (36% calories from fat), 4 g protein, 32 g carbohydrate, 5 g fiber, 0 mg cholesterol, 67 mg sodium
---
Related Recipes