Serves: 4 | Prep Time: 10 minutes | Cook Time: 25 minutes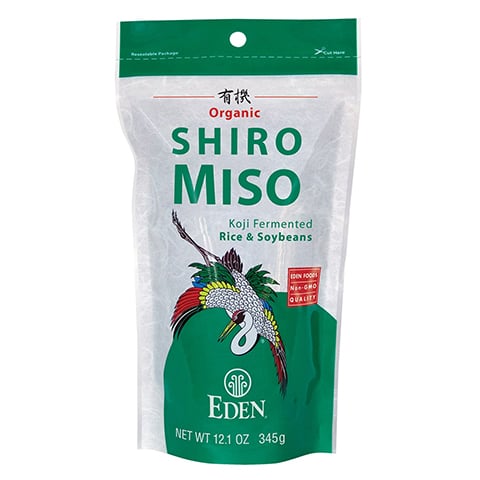 Directions
Preheat oven to 400 degrees F. Wash and trim carrots, leaving about 2-inches of the top green stem on. Place carrots on a baking sheet, pat dry and lightly coat with the olive oil. Bake for about 20 minutes.

To make the glaze, place miso, garlic, shoyu, and maple syrup in a mixing bowl. If too thick, add a few drops of water. Mix to form a soft paste. Remove carrots from the oven and brush with miso glaze. Return carrots to the oven and bake another 10 minutes until carrots are tender and slightly caramelized.

Remove, place in a serving dish and garnish with gomasio and parsley before serving.
---
Nutritional Information
Per serving - 118 calories, 5 g fat (33% calories from fat), 4 g protein, 18 g carbohydrate, 3 g fiber, 0 mg cholesterol, 443 mg sodium
---
Related Recipes