Serves: 4 | Prep Time: 25 minutes | Cook Time: 15 minutes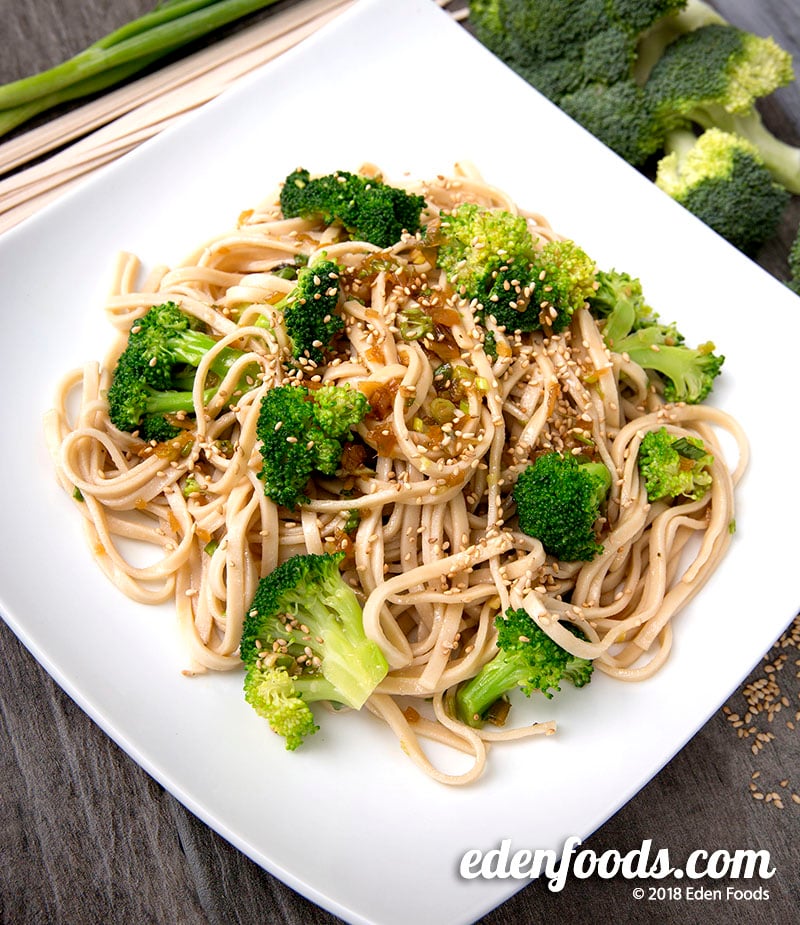 Directions
Cut the broccoli into small florets. Peel and coarsely chop the stems. Steam the broccoli until tender and crisp. Rinse under cold water. Drain and set aside in a large bowl.

Cook udon according to package directions. Rinse under cold water and drain. Toss in with the broccoli. Chill in the refrigerator.

To prepare the dressing, combine shoyu, oils, ginger juice, mirin and scallions. Finely chop the pickled ginger and add to the dressing. Mix and let sit for 15 minutes. Just before serving, toss the noodles and broccoli with the dressing. Garnish with sesame seeds or Eden Shake.
---
Nutritional Information
Per serving - 326 calories, 9 g fat (24% calories from fat), 12 g protein, 55 g carbohydrate, 7 g fiber, 0 mg cholesterol, 322 mg sodium
---
Related Recipes