Serves: 8 | Prep Time: 10 minutes | Cook Time: 12 minutes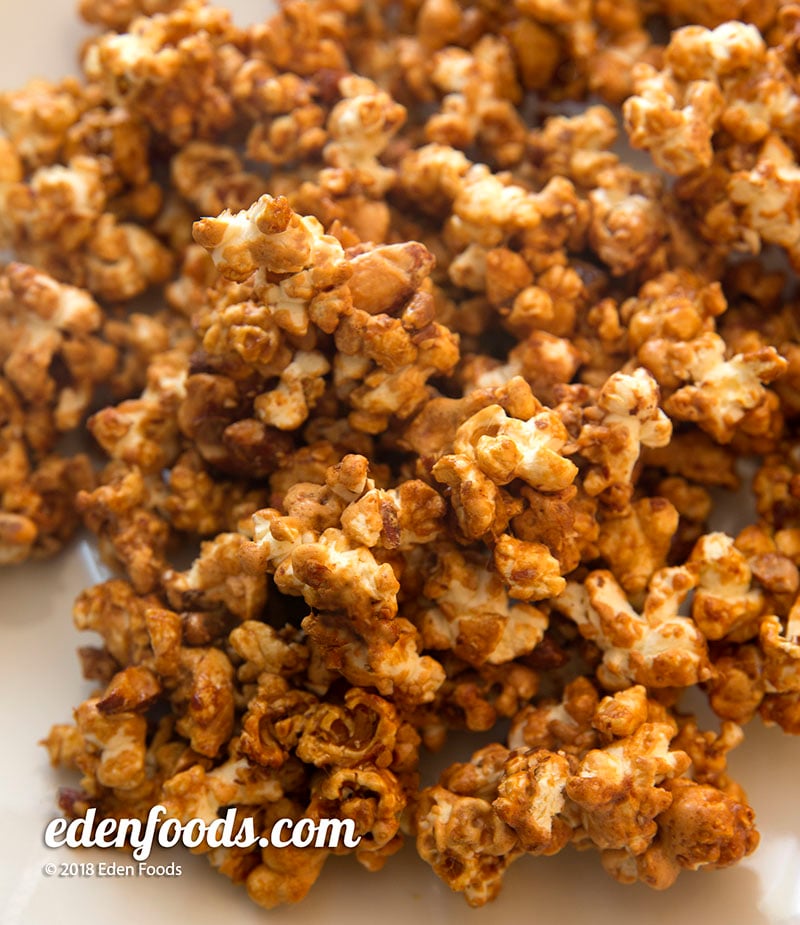 Directions
Pop corn according to the package directions. Remove the cover, place the popped corn in a large mixing bowl and add the almonds.

Place the barley malt and maple syrup in a saucepan and bring almost to a boil. Reduce the heat to medium-low and simmer, stirring frequently for 5 to 7 minutes. Remove from the burner. Add the vanilla and baking soda to the hot syrup and stir constantly until the syrup foams up. Immediately pour the hot syrup over the popped corn and almonds. Mix thoroughly until all corn is coated with syrup.

Heat the oven to 350° F. Spread the mixture on a large cookie or baking sheet and place in the oven for 3 to 5 minutes or until the syrup starts to harden, making sure that it does not burn. Remove from the oven, and using a spatula immediately remove the caramel corn from the sheet. If the caramel corn is left on the baking sheet, it will harden and stick to the sheet. Place in a serving bowl.
---
Nutritional Information
Per serving - 303 calories, 14 g fat (36% calories from fat), 7 g protein, 44 g carbohydrate, 5 g fiber, 0 mg cholesterol, 170 mg sodium
---
Related Recipes