Serves: 8 | Prep Time: 10 minutes | Cook Time: 25 minutes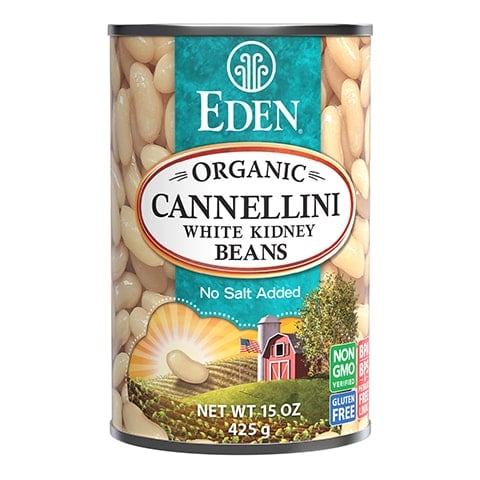 Ingredients
Croutons
1 clove garlic, finely minced

2 Tbsp E

den

Extra Virgin Olive Oil

1/2 tsp Italian seasoning blend

8 slices organic whole grain sourdough bread
Directions
To make the soup, heat oil in a large soup pot and sauté the garlic and onion for 3 to 5 minutes. Add the beans, water, carrots, celery, sea salt, rosemary and black pepper. Cover and bring to a boil. Reduce the flame to medium low and simmer for 20 minutes until the vegetables are tender. Turn off the flame and add the lemon juice. Puree the soup, in small batches, in a blender. Place back in the pot and place on a low flame until the croutons are done.

To make the croutons, heat the oil in a skillet and sauté the garlic for 1 minute. Add the bread cubes and herbs. Cook the cubes, stirring and tossing frequently until crispy and slightly golden.

Ladle the soup into bowls and garnish with croutons. Extra rosemary or parsley can also be added for garnish, if desired.
---
Nutritional Information
Per serving - 236 calories, 10 g fat (38% calories from fat), 8 g protein, 30 g carbohydrate, 6 g fiber, 0 mg cholesterol, 296 mg sodium
---
Related Recipes