Serves: 16 | Prep Time: 24 hours 30 minutes | Cook Time: 0 minutes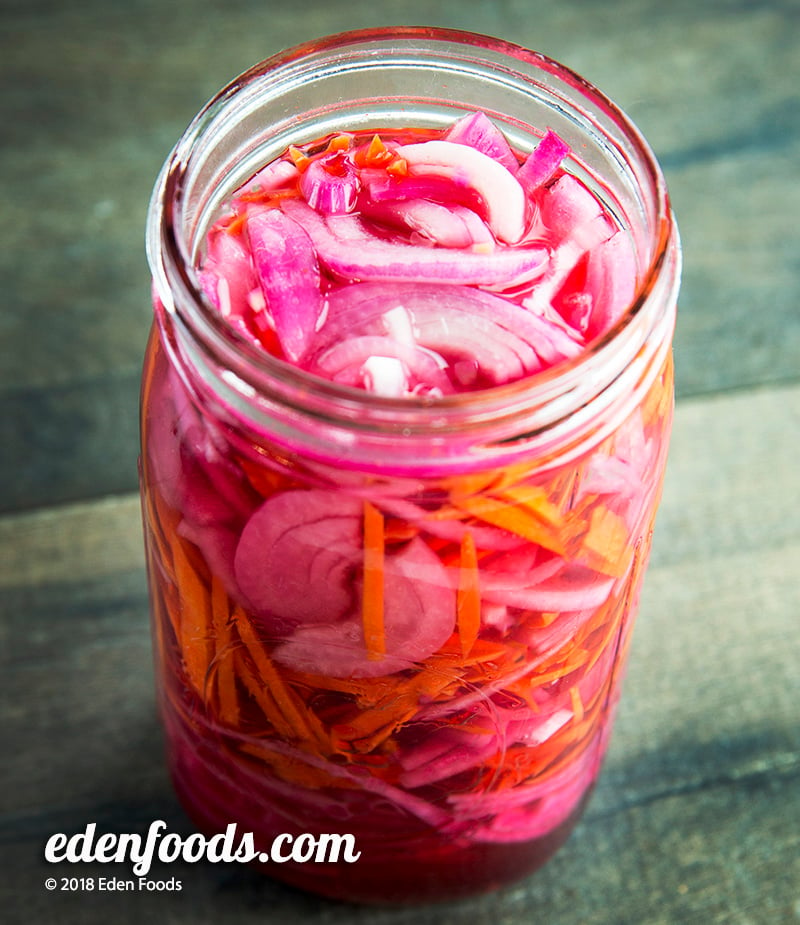 Directions
Place the carrots and onions in a 2 cup, clean glass jar. Mix the water and vinegars together and pour over the vegetables. Cover the top of the jar with a piece of clean, cotton cheesecloth and secure with a elastic band or piece of string. Set on the counter and allow to ferment for 24 hours. After 24 hours, remove the cheesecloth, secure a lid on the jar and refrigerate until you are ready to eat them.

One serving is approximately 1 tablespoon. Only remove the portion you remove to eat, and rinse to remove excess sodium. Refrigerate the remainder. These pickles will keep, refrigerated, for approximately 10 days to 2 weeks.

Homemade, unpasteurized, pickles are a source of beneficial enzymes that aid in digestion. Do not overeat, as the pickles are salty.

Variation: Small cut cauliflower and broccoli florets are also delicious pickled in this ume plum brine.
---
Nutritional Information
Per serving - 8 calories, 0 g fat (3% calories from fat), 0 g protein, 2 g carbohydrate, 0 g fiber, 0 mg cholesterol, 105 mg sodium
---
Related Recipes