Serves: 7 | Prep Time: 15 minutes | Cook Time: 30 minutes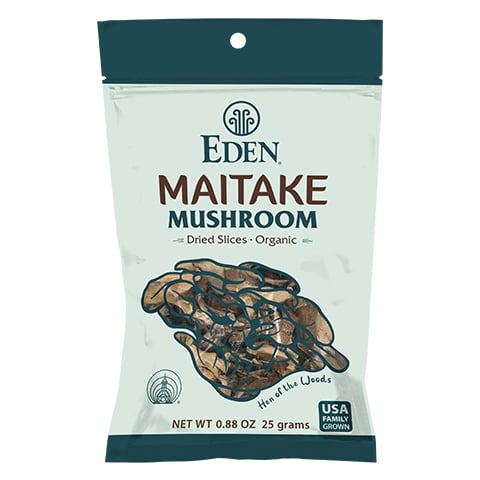 Directions
In separate bowls, soak the maitake and shiitake with warm water to cover for 10 minutes. Remove and set aside. Soaking water may be saved for later use in soup stock.

Heat up oil in a sauce pan, sauté garlic and onions for 2 minutes. Add shiitake, maitake, carrots and zucchini, sauté 3 minutes. Add all other ingredients, except pasta, cover and simmer for 15 to 20 minutes over a low flame.

While the sauce is cooking, prepare the pasta according to package directions and drain when done. Serve the hot marinara over the cooked pasta.
Nutritional Information
Per serving - 340 calories, 7 g fat (17% calories from fat), 14 g protein, 62 g carbohydrate, 13 g fiber, 0 mg cholesterol, 362 mg sodium
Related Recipes