Serves: 4 | Prep Time: 5 minutes | Cook Time: 5 minutes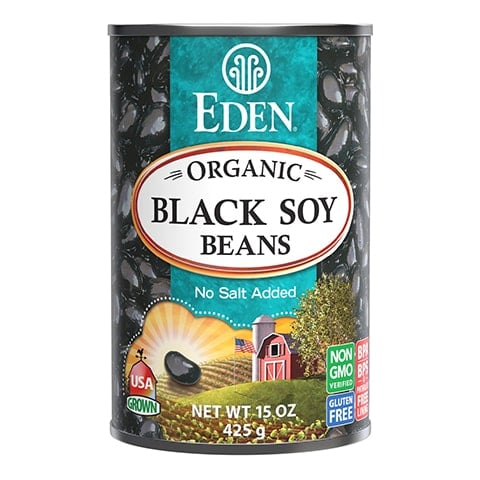 Directions
Place the soybean liquid in a large saucepan and add the ginger, shoyu, mustard, and sesame oil. Bring to a boil, then reduce heat and simmer, covered.

Meanwhile, trim the bok choy and cut it into 1/2 inch slices, keeping white and green leafy parts separate. Rinse thoroughly and drain.

Add the white parts of the bok choy and scallions to the simmering liquid. Cover and cook over medium heat for 1 minute. Add the bok choy greens and soybeans and cook uncovered until the greens are tender, about 1 to 2 minutes. Add the scallion greens and more shoyu, if needed. Serve in shallow bowls over Eden Soba or Udon.
---
Nutritional Information
Per serving - 135 calories, 5 g fat (34% calories from fat), 10 g protein, 12 g carbohydrate, 6 g fiber, 0 mg cholesterol, 210 mg sodium
---
Related Recipes