Serves: 6 | Prep Time: 35 minutes | Cook Time: 30 minutes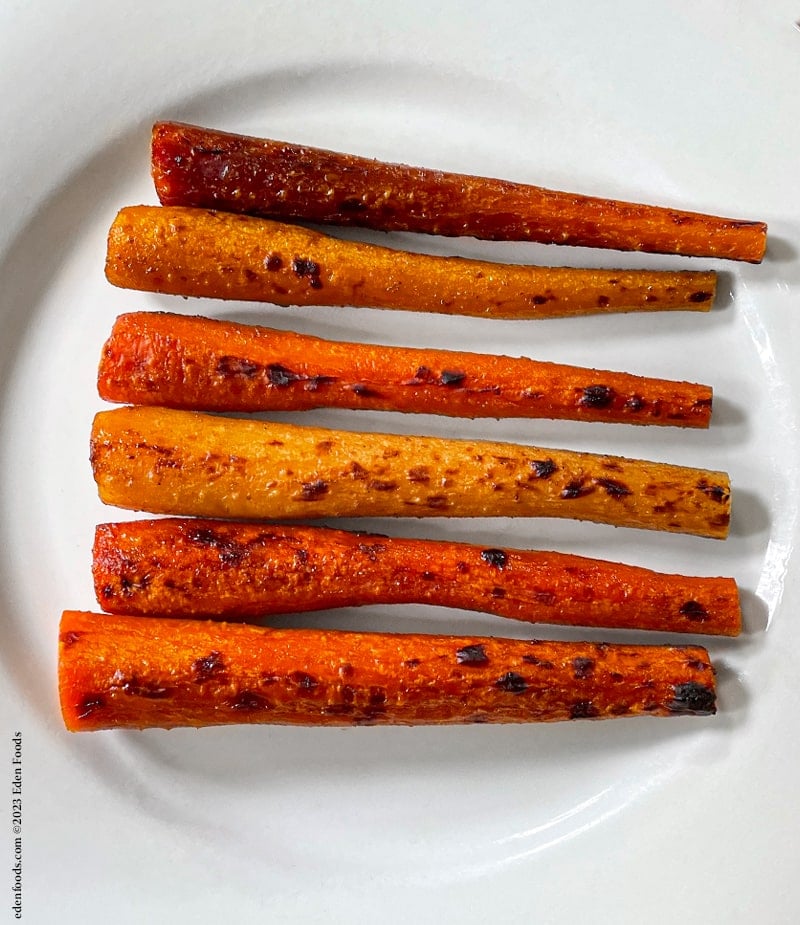 Ingredients
6 medium carrots, peeled and cut into 6 to 7-inch lengths
Marinade
Accompaniment
Directions
Place carrot in a shallow flat dish. Whisk marinade indredients and pour over the carrots. Marinate for 30 minutes or longer, turning carrots periodically to evenly marinate. Transfer carrots and marinade to a skillet or shallow pot, making sure the carrots are covered with marinade. Add a bit more water, if needed to cover. Bring to a boil, reduce heat to medum-low and simmer 20 to 25 minutes until the carrots are tender yet stil slightly firm.

Oil a grill, place the carrots on it, and sear (turning periodically) until the carrots are slightly charred. Serve on whole wheat buns with mustard, onions and sauerkraut or your favorite toppings.

Variation: place carrots on s small, lightly oiled cookie sheet, light brush carrots with oil and broil, turning periodically, until slightly charred.
---
Nutritional Information
Per serving - 190 calories, 2 g fat (11% calories from fat), 6 g protein, 35 g carbohydrate, 8 g fiber, 0 mg cholesterol, 599 mg sodium
---
Related Recipes