Serves: 0 | Prep Time: 15 minutes | Cook Time: 35 minutes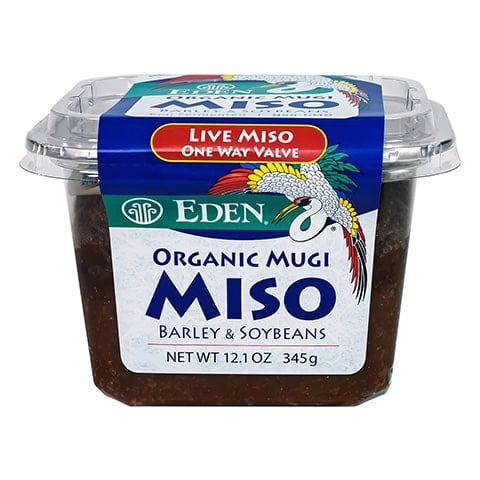 Directions
Preheat oven to 400 F.

Toss the brussel sprout with the safflower oil, sea salt and chili flakes. Roast for 20 minutes until browned and slightly crisp around edges.

While the brussel sprouts are baking, mix the garlic, miso, maple syrup, balsamic vinegar and sesame oil to form a smooth paste. If too thick, add a few drops of water.

Remove the tray from the oven, add the miso glaze and stir well to evenly coat the brussel sprouts. Bake another 5 to 10 minutes until tender. Be careful not to burn the brussel sprouts.

Remove from the oven and sprinkle with toasted sesame seeds.
---
Nutritional Information
Per serving - 160 calories, 10 g fat (53% calories from fat), 5 g protein, 15 g carbohydrate, 5 g fiber, 0 mg cholesterol, 330 mg sodium
---
Related Recipes