Serves: 24 | Prep Time: 20 minutes | Cook Time: 1 hour 45 minutes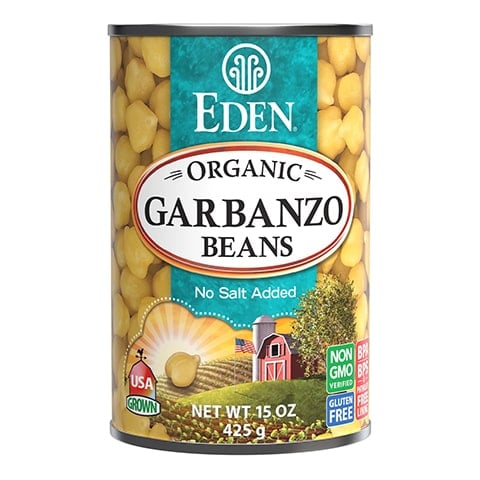 Ingredients
3/4 cup aquafaba, (liquid drained from 1 15-oz can of Eden Garbanzo Beans)

1 tsp cream of tartar

7 Tbsp organic maple syrup

1 tsp pure vanilla extract
Directions
Place the aquafaba in the mixing bowl of a stand mixer fitted with the whisk attachment. Add the cream of tartar and whisk on medium-high speed until the mixture becomes frothy, about 5 minutes or so. Slowly add one tablespoon of syrup at a time. Continuing to mix on medium-high until peaks start to form. Add the vanilla and continue mixing until stiff peaks form. Place the meringue in a piping bag.

Preheat the oven to 250° F. Line a large baking sheet with baking paper. Pipe the meringue onto the baking paper forming 2-inch round cookies. If you do not have a piping bag, place the meringue in a freezer bag, cut a small piece of one bottom corner off. Squeeze the meringue out of the hole onto the baking paper to form the cookies.

Bake for 45 to 50 minutes. Turn off the heat when done, but DO NOT OPEN the oven door. Let the cookies sit in the warm oven for 1 hour; do not open. Set a timer for 1 hour. Remove from the oven.

If it is a hot or humid day, place the cookies in a tightly sealed container and refrigerate to store.
---
Nutritional Information
Per serving - 16 calories, 0 g fat (1% calories from fat), 0 g protein, 4 g carbohydrate, 0 g fiber, 0 mg cholesterol, 1 mg sodium
---
Related Recipes