Serves: 10 | Prep Time: 45 minutes | Cook Time: 25 minutes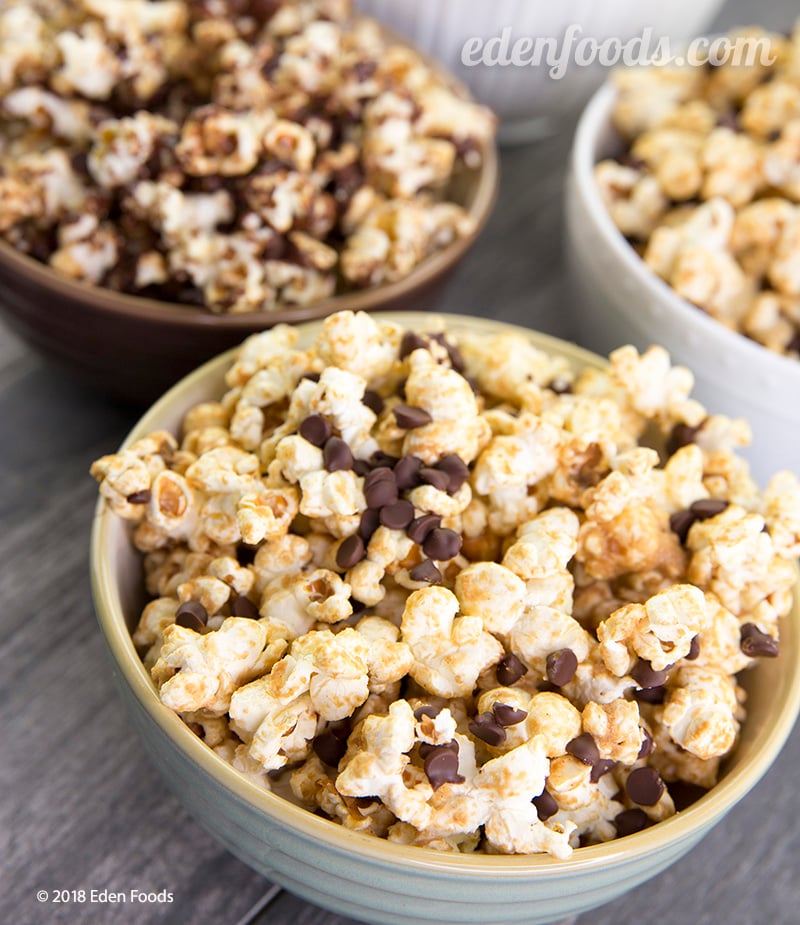 Directions
Preheat oven to 300° F. Line two baking sheets with parchment paper. Place the safflower oil and popcorn in a large pot and cook according to package directions. When done popping place popcorn in a large mixing bowl.

In a small saucepan, combine the 2 tablespoons olive oil, peanut butter, maple syrup and sea salt. Heat over medium-low heat, stirring until well combined. Remove from the heat and add the vanilla. Mix. Drizzle the peanut butter mixture over the popcorn and stir to evenly coat.

Spread the popcorn evenly over the lined baking sheets and bake for 15 minutes. Remove and mix the chocolate chips into the warm popcorn. Cool about 30 minutes or so. Will last about 1 week in an airtight container.
---
Nutritional Information
Per serving - 222 calories, 16 g fat (58% calories from fat), 4 g protein, 22 g carbohydrate, 3 g fiber, 0 mg cholesterol, 134 mg sodium
---
Related Recipes