Serves: 4 | Prep Time: 15 minutes | Cook Time: 35 minutes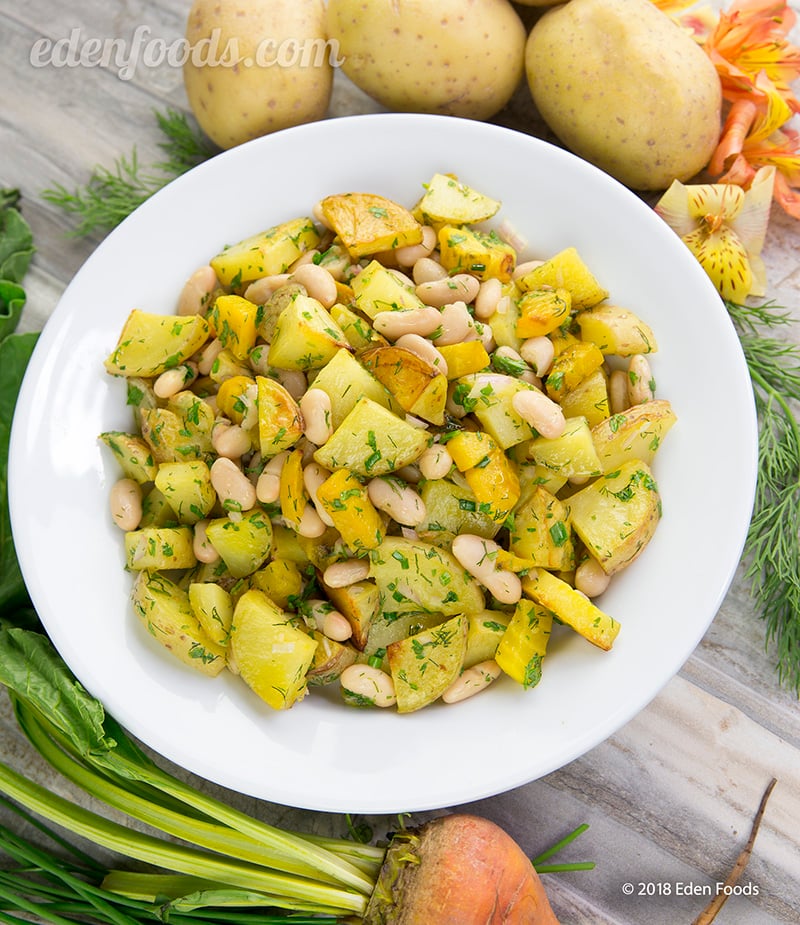 Directions
Preheat the oven to 400°. Place the potatoes and beets in a mixing bowl. Toss with 1 Tbsp of olive oil and 1/4 tsp sea salt. Place on a baking sheet and roast for about 35 minutes until tender and golden.

Heat the remaining olive oil in a small skillet and add the shallots. Fry for 1 or 2 minutes, stirring constantly. Place shallots in a mixing bowl with the beans, fresh herbs, vinegar and sea salt. Toss to mix.

When the potatoes and beets are tender, remove from oven and allow to cool before adding to the mixing bowl. Toss to thoroughly mix. Place the salad in a serving bowl.
---
Nutritional Information
Per serving - 353 calories, 11 g fat (27% calories from fat), 9 g protein, 56 g carbohydrate, 6 g fiber, 0 mg cholesterol, 292 mg sodium
---
Related Recipes