January 2018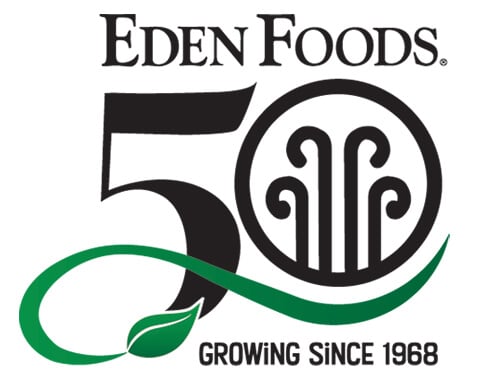 Friends sourcing natural food prompted the founding of Eden Foods in the late 1960s. These folks shared in studing macrobiotics, and observed a universal degradation of food quality and authenticity. Their studies motivated them to begin acquiring clean, appropriate food consistent with common sense.
Macrobiotics created the natural food industry. Every initial natural food company was macrobiotic centric, and designed to provide for a new movement of pure food consumption. The natural food movement was centered upon whole grain and seasonal plant food that are not fake, chemically adulterated, or nutrient depleted.
Natural foods were not available locally. An Eden Foods Co-op was started to open access to them more broadly. Orders of $200 to Erewhon in Boston and Chico San in California were well received. The co-op developed into a natural food store whose staff began searching for local growers, traveling country roads and knocking on doors, trying to find farmers who would grow grain and beans without agricultural chemicals.
The store added a cafeteria, bakery, and books. In the 1970s it became a destination for folks from near and far. It was one of the few places in the U.S. or Canada where one could get natural, organic, macrobiotic food. Health food stores began to contact Eden Foods wanting to access the foods it was providing, for their own stores. This resulted in wholesale sales being delivered to other local retailers. Flour milling, roasting, and packaging vigorously began at this retail store. They were the beginnings of the EDEN brand of natural foods.
The first Eden Foods warehouse was in the basement of the store. In 1972, Eden opened a distribution warehouse, and established business relations with artisan Japanese traditional food makers, at the request of the Erewhon Company. Those relationships with like-minded companies have lasted decades. Macrobiotic sea vegetables, tea, miso, soy sauce, noodles, umeboshi, kuzu root starch, vinegars, pickles, and mirin are imported from them. Eden Foods became, and remains today, the largest purveyor of macrobiotic food outside of Japan.
Gradual Growth Since 1968 — 50 Years
The focus of Eden Foods is providing dry grocery, organic natural food. It is the oldest natural and organic food company in North America. Ninety-five percent of EDEN foods are sold through natural food stores, co-ops, and grocery outlet distributor channels. Wholesale, website, company store, and employee sales constitute the remainder. Wholesale sales and its website are the only two ways to access 100% of EDEN foods. Eden warehouses in Clinton, Mich., and Fremont, Calif., handle all food distribution. Eden Foods has five facilities in Michigan, one in Indiana, one in California, and one in Québec.
Eden Foods works constantly to minimize the company's environmental impact, and to ensure that production and distribution energies have maximum positive social and environmental effect. Energy efficiency and waste avoidance are tracked using custom proprietary tools.
In 2009, Eden Foods was selected as the Best Food Company in the World, and the third best company overall by the 'Better World Shopping Guide.' They extolled Eden's record in social and environmental responsibilities. In 2015, they again honored Eden Foods as a Green Hero and determined it to be one of the Twenty Best Companies on the Planet. This is further explained at: The Better World Shopping Guide #1 Food Company in the World and The Better World Shopping Guide Green Hero Award
Local Food Makes Sense
Eden buys food from farmers, and pays them directly. This method of paying farm gate prices maximizes the farmers income and keeps Eden in close cooperation with them. Most Eden foods are grown and processed a few to a few hundred miles from headquarters. Some items, out of necessity, come from afar. Regardless of location, Eden Foods regularly visits these grower families. Eden helps them with certification programs and ever-changing demands. Visiting their homes, sitting in their kitchens, sharing updates, exchanging ideas, and walking the fields are the best ways to keep relationships open and to experience what motivates them.
Eden Foods enjoys a dedicated network that provides the finest food that can be found. Its local-first purchasing criteria reduces transport fossil fuel costs and supports local resources. Eden Foods helps support 400 family farms with more than 116,000 acres of vibrant, organic farmland.
One of the great things about Eden Foods (besides its people) is that it has remained faithful to its founding ideals based upon macrobiotic principles. Eden remains focused on acquiring and sharing the finest organic, traditional, pure and purifying food. The Eden mission is still the same as it was 50 years ago — procure the best food possible and share it with others.
Eden Foods is grateful to all employees and customers, past and present, who make possible the pursuit of this wonderful, enormous dream and the continued work toward its realization.