July 2013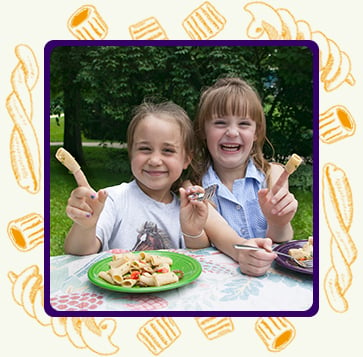 Rejoice

&

Relax
Refresh

&

Recreation
Robins

&

Redbirds
Rockabilly

&

Rollicking
Reflection

&

Renewal
Restoration

&

Renovation
Repose

&

Revival
Replenish

&

Realize
Rainbows

&

Raspberries
Romance

&

Rosebuds
Road Trips

&

Revelry
Revolution

&

Rhapsody
Research

&

Revelation
Rhymes

&

Rhythms
Radiance

&

Rafting
Rhubarb

&

Recuperation
We hope you get a great vacation!
This variation of the newsletter shares a couple summer recipes and related fun.
Over 1,100 Free recipes are on the Eden website, and in the Eden iPhone/iPad app. Enjoy the Rest of your summer! All the best to you and yours.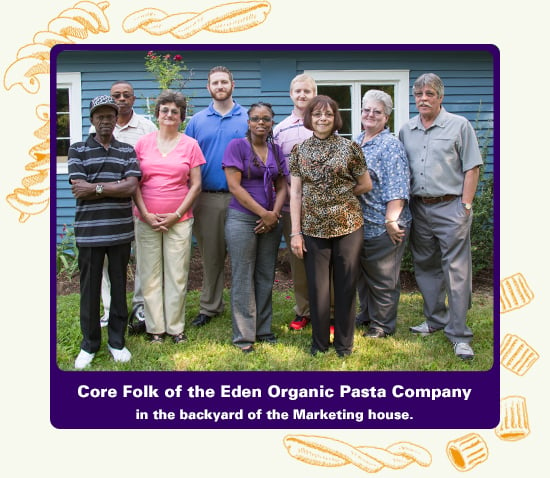 In the early 1970s Eden Foods asked how we could offer more whole grain food to folks. Developing whole grain pastas became a project. We enlisted the Schmidt Noodle Company of Detroit that had been making pasta every day since 1923 supplying local communities. The first successful item of this collaboration was Eden Whole Grain Organic Spaghetti.
At the request of Schmidt Noodle's second owner, Eden became its third in 1982. We steadily converted all of its production to organic grain and in 1989 it became North America's first factory to become a third-party certified organic food processing facility, this done by the Organic Crop Improvement Association (OCIA). When 100% of the grain handled there became organically grown, Eden changed the company's name to the Eden Organic Pasta Company, we use EOPC for short.
EOPC maintains the original, vintage Italian equipment, and small batch methods. The best organic pastas made in the U.S.A. are from there: the best because of
1. the grain, 2. the equipment, 3. slow, inside-out drying, and 4. the people who care.